Completed in 2012, Tom Ford's Ranch, designed by Japanese Architect Tadao Ando has a serene Japanese aesthetic that blends surprisingly well with the 24,000-acre ranch arid terrain of Santa Fe, USA. Designed for the famous fashion designer, the project provides a fully equipped equine facility and stunning expansive views. It was designed with local management and oversight by the LA-based design-build firm Marmol-Radziner & Associates.
Tom Ford's Ranch Technical Information
Dwelling in a house is not only a functional issue, but also a spiritual one.

– Tadao Ando
Tom Ford's Ranch Photographs
Tom Ford, who had also studied architecture in his youth, commissioned a project fifteen years ago to Alberto Campo Baeza, but the authorities of New Mexico did not approve it. Finally, Ford again took up the idea of a ranch, this time commissioning Tadao Ando.
Introducing bold geometry and his stoic signature concrete walls into the New Mexico landscape, Ando envelopes and highlights portions of barren land and turns them into monumental 'scapes of form and light. The surrounding landscape's rustic color palette permeates into the complex, filling the space with burnt soil tones and the heavy blues of the sky and water. Add Ando's skillful control of circulation to the mix, and you essentially have a sprawling chapel in the desert.
If you spend time on our ranch or in the American West or anywhere in nature, all of a sudden, all the things you worry about all the time fade away. That's why one of the greatest problems with where we are culturally at this time is that we've all lost touch with the earth and that which is really important in the world.

– Tom Ford
Tom Ford's Horse Ranch Image Gallery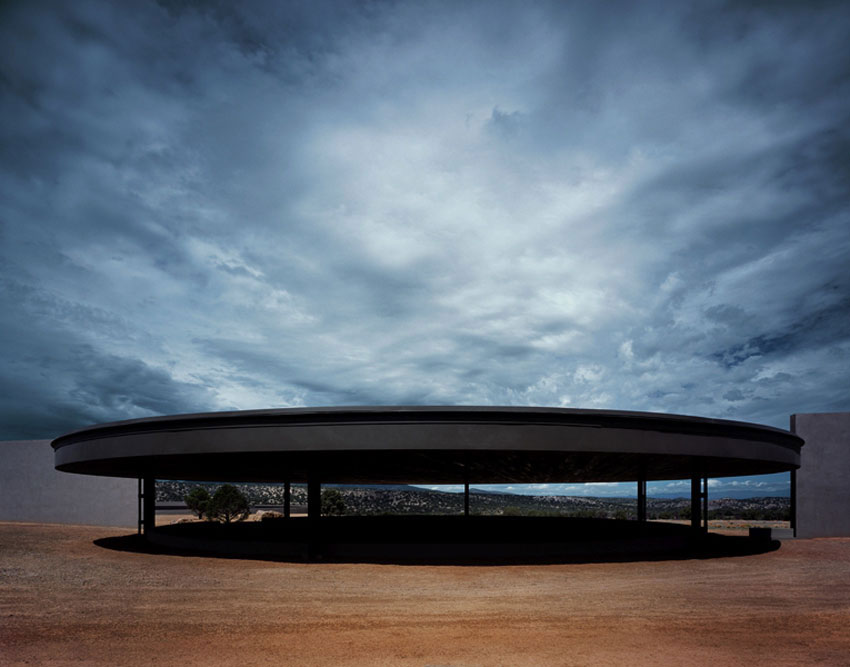 About Tom Ford
Thomas Carlyle Ford (born August 27, 1961) is an American fashion designer and filmmaker. He launched his eponymous luxury brand in 2005, having previously served as the creative director at Gucci and Yves Saint Laurent. Ford wrote and directed the films A Single Man (2009) and Nocturnal Animals (2016). He currently serves as the chairman of the Board of the Council of Fashion Designers of America.
About Tadao Ando
Tadao Ando is a Japanese architect from Osaka, born in 1941. From 1962 to 1969, he trained himself in architecture. After traveling through Europe, America, and Africa, he established his architecture firm, Tadao Ando Architect & Associates, in 1969. After teaching as a guest professor at the Universities of Yale, Colombia, and Harvard in 1997, he became a full professor at the University of Tokyo and a member of the University Council of the University of Berkeley. Primarily in reinforced concrete, his work defines spaces in unique new ways that allow constantly changing patterns of light and wind in all his structures, from residential complexes to sacred spaces.