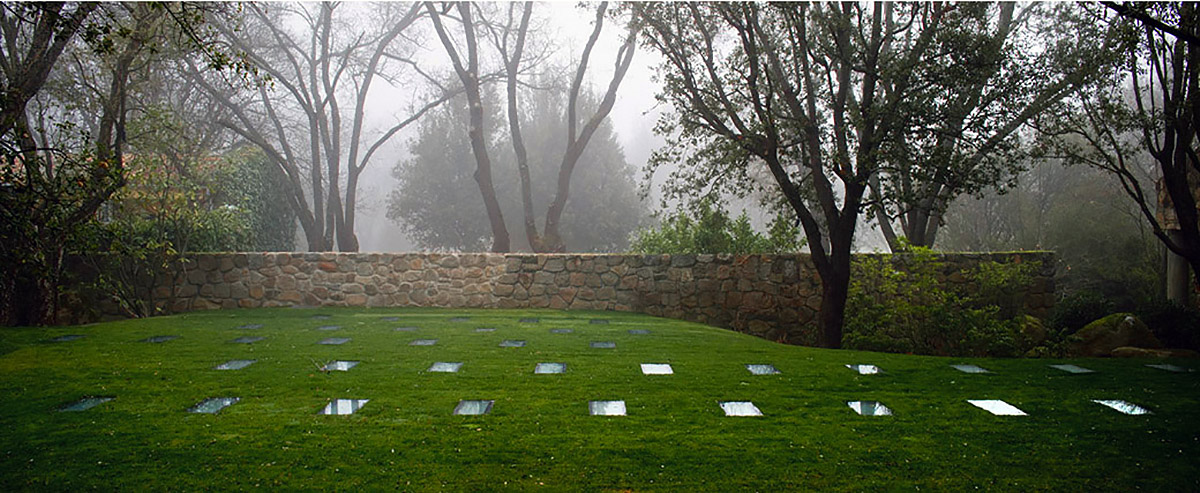 © Fernando Alda
The Plácido Arango Exhibition space, designed by Elisa Valero, is a buried art venue that seamlessly blends into the surrounding garden, preserving the roots of three trees that connect two adjacent residential structures.
Plácido Arango Exhibition Space Technical Information
Plácido Arango Exhibition Space Photographs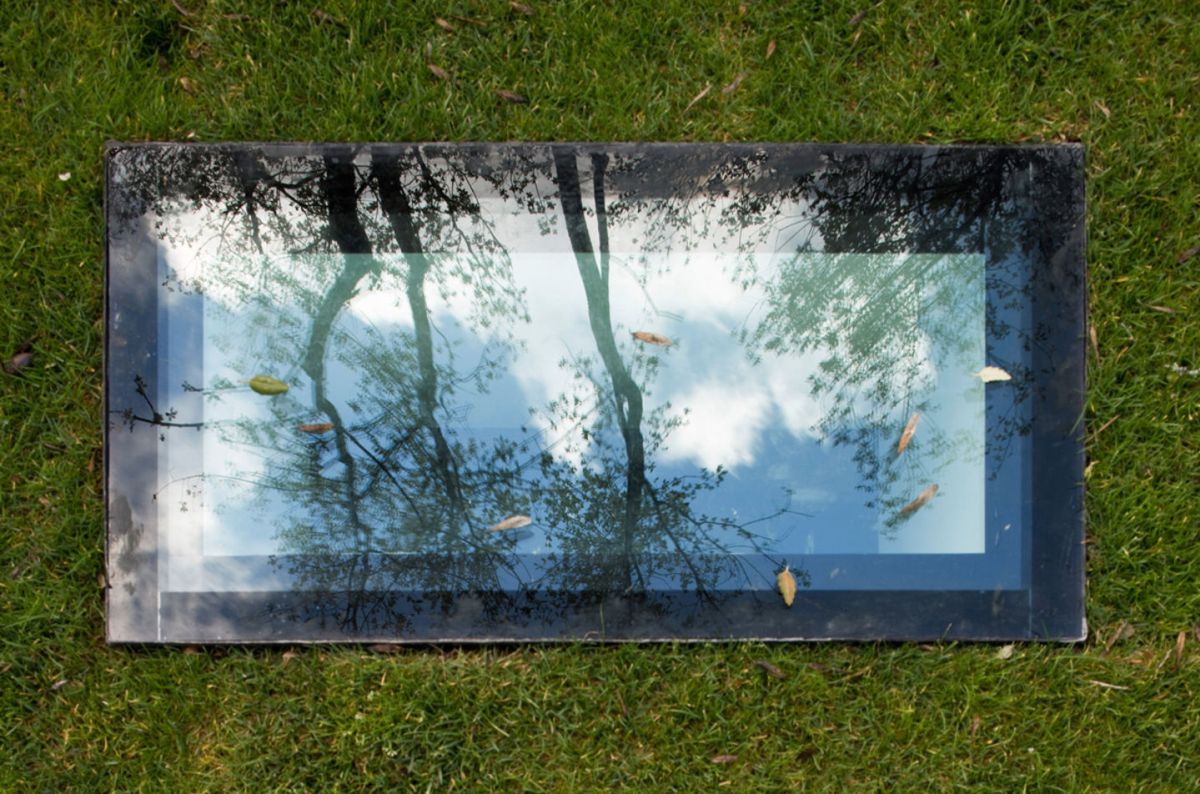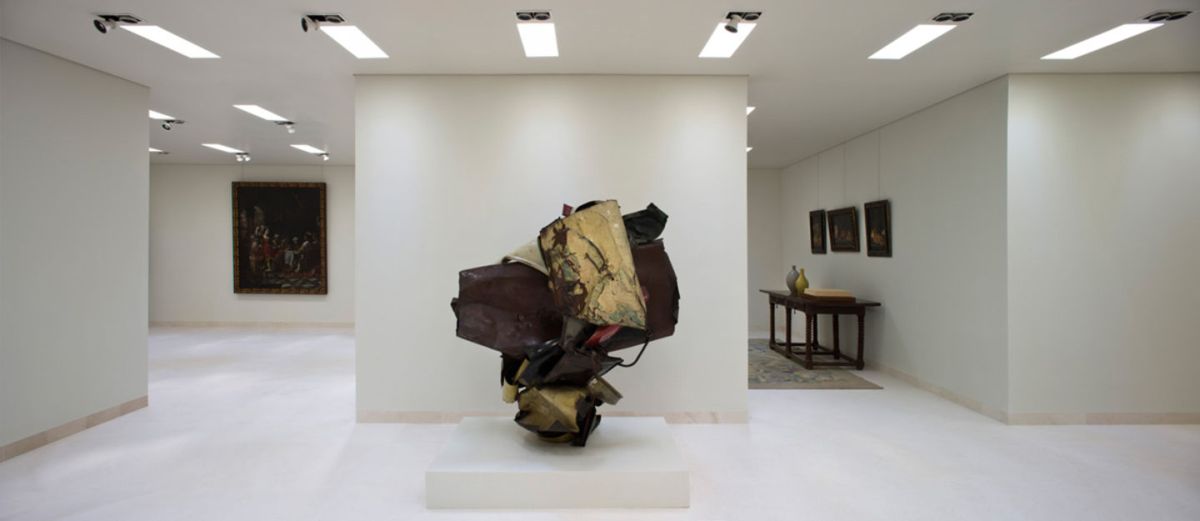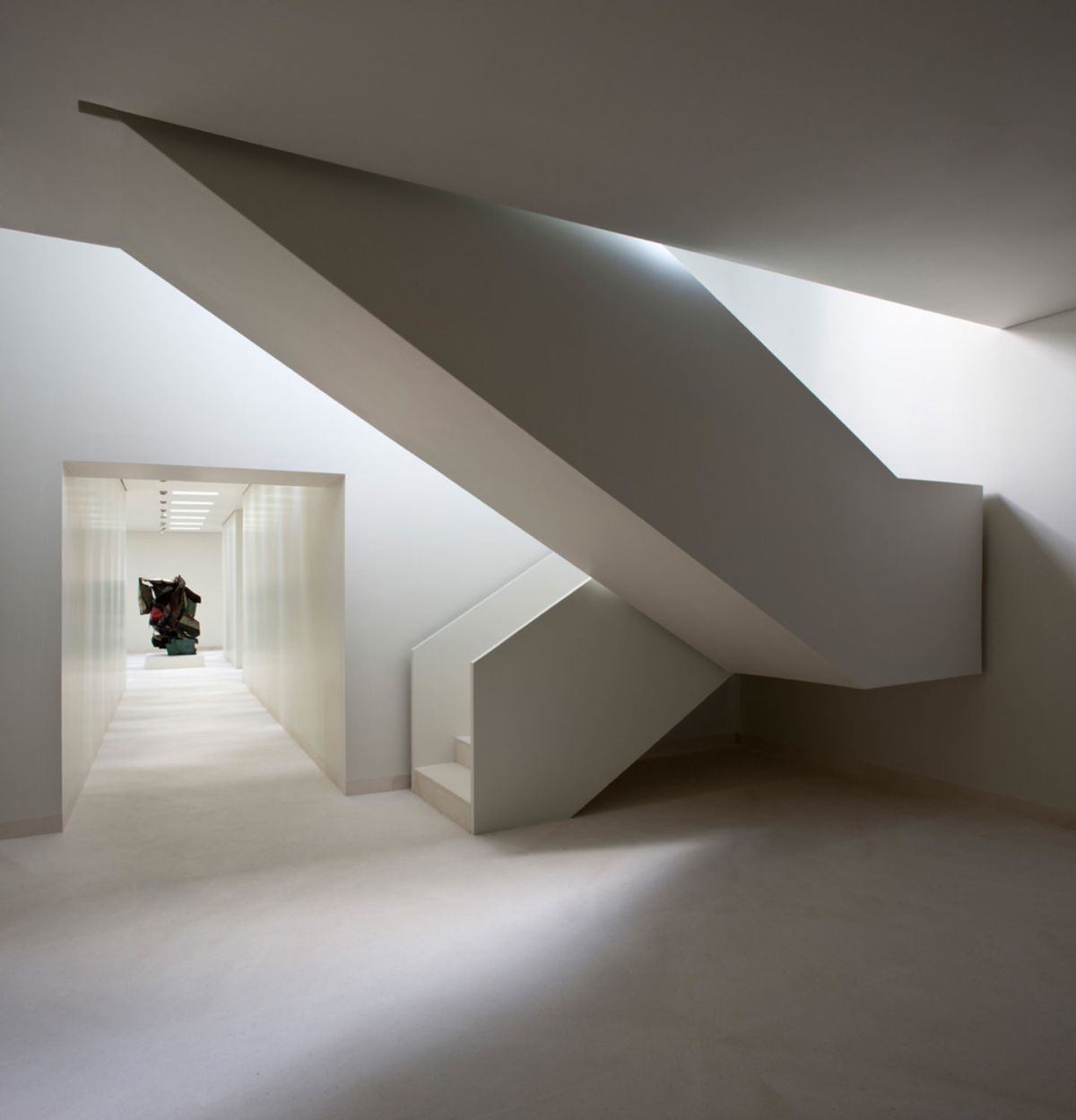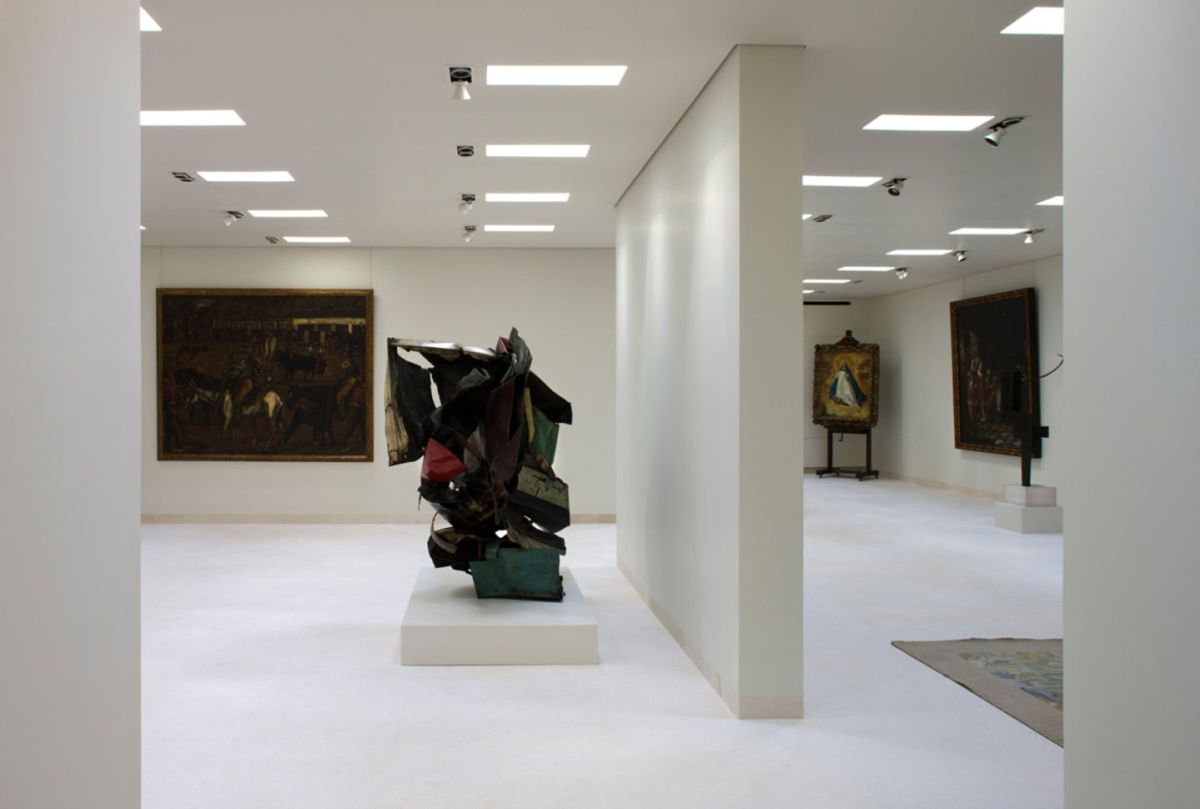 Plácido Arango exhibition space Article from the Architect
Honing one's look, finding the excellence behind everyday events, having the capacity to catch it and make it one's own, permitting it to change one; that is the Gordian knot of the inventive procedure, and this work is built in a connection that is particularly suitable for it.
Situated on a domain close to the mountains of El Escorial, the intervention reacts to the need to join two houses that constitute a solitary living space whose idiosyncrasy is the presence of noteworthy art pieces.
In this way, the undertaking is considered as a holder that makes it conceivable to live with the works of art and models of an extraordinary gathering through which we find the singular gaze of Plácido Arango.
Unlike a museum—a spot for appreciating and experiencing art every once in a while—this project faces the challenge of creating a living space in which light and the relation with nature are particularly important. Profound inside a touch of greenery enclosured with oak and cork trees, another association is set up between the two houses it separates.
The main house has an extensive reception hall, while the second has the more private rooms, library and bedrooms. The union takes the form of rooms buried like tubers, whose shapes are adjusted to abstain from meddling with tree roots than can't be harmed.
With the flexibility of somebody unconcerned with appearances (the project does not emerges, it doesn't show up over the ground) the walls bend, cheerfully and uninhibitedly tolerating simplicity as an equivalent word of exactness, a straightforwardness that breaks down the complexity that is innate in architecture.
Plácido Arango exhibition space Plans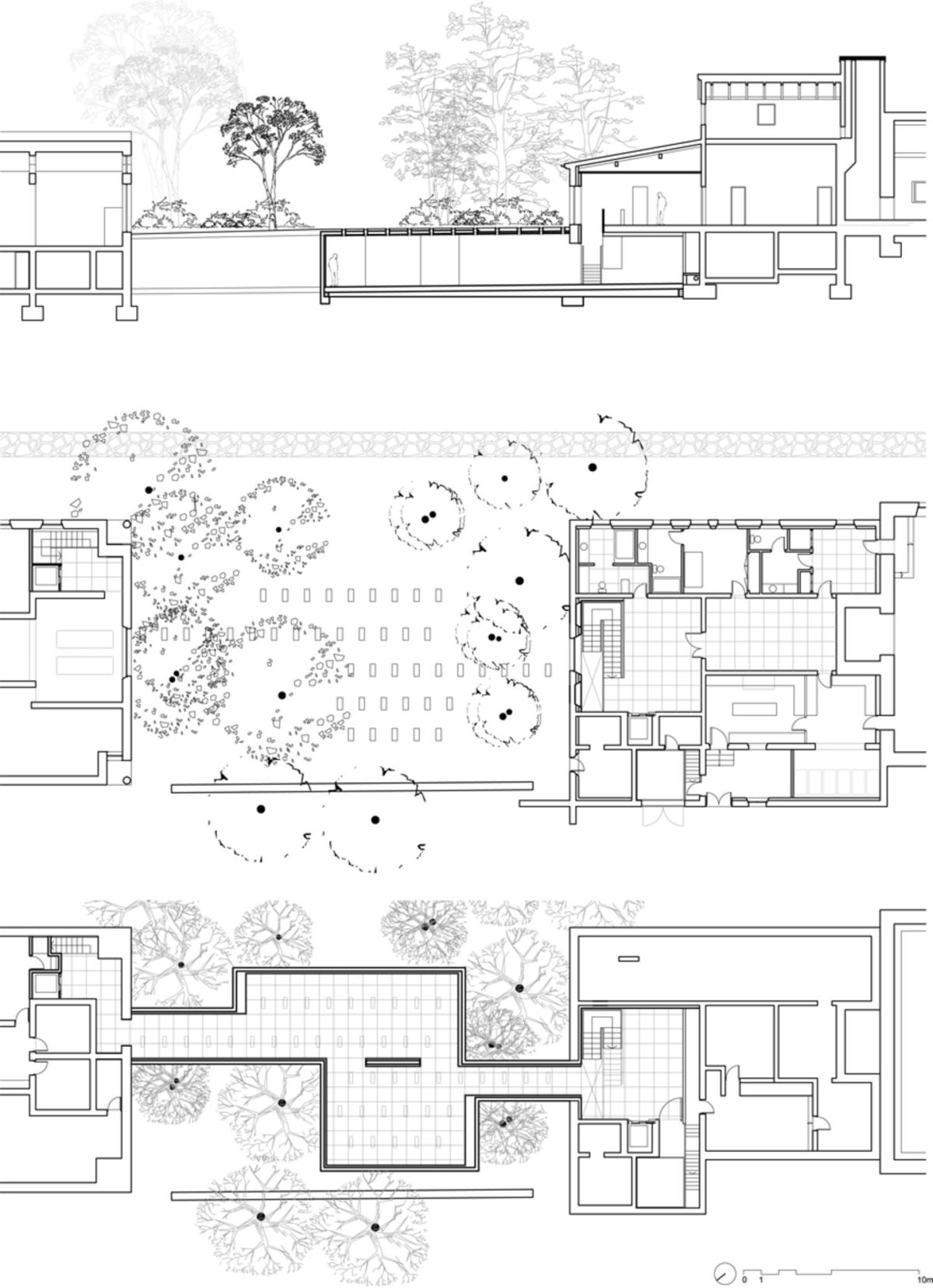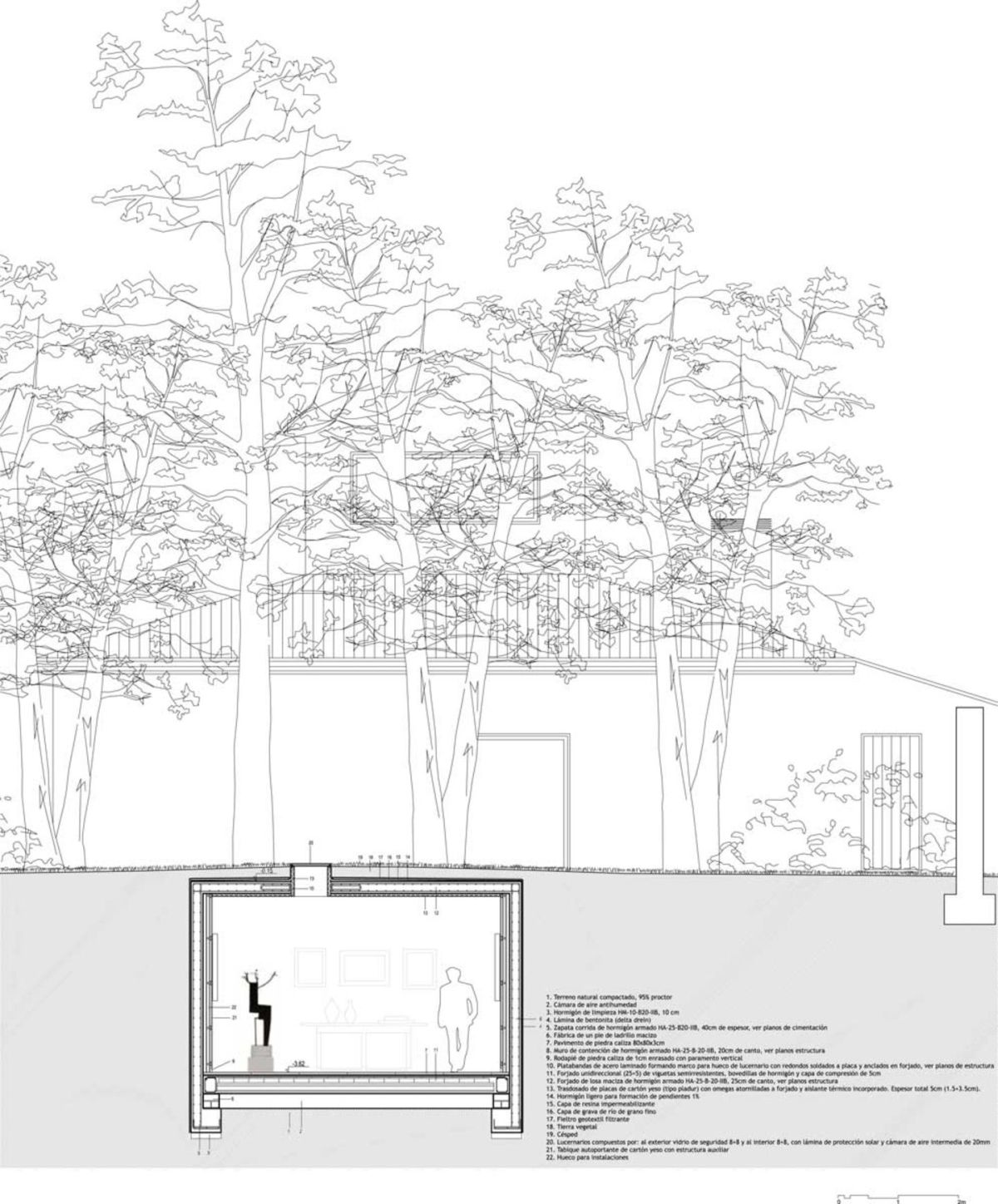 Plácido Arango exhibition space Gallery