LA-based architecture practice, KAP Studios, has just completed its first residential project – four new family townhouses in Culver City for developer, Wylan James. The townhouse model, unusual for this area, achieves greater densification with no loss of space, privacy, or quality of living.
Wade Street Gardens Townhouses Technical Information
Architects1-6: KAP Studios
Location: Culver City, Los Angeles, USA
Topics: Small Lot Subdivision, Townhouses
Area: 8,400 sqft
Budget: $3m
Photographs: © Mike Kelley
We have created a steep change in density replacing one 1,200 square foot bungalow with four 2,200 sq ft detached homes – almost 8 times the total amount of residential floor space on this site.

– KAP Studios
Wade Street Gardens Townhouses Photographs
Text by the Architects
The practice has taken an existing rectangular site, set within this popular residential district, and designed a scheme that both maximizes density on the plot and provides highly desirable new homes, replacing one x 1,200 square foot bungalow with four x 2,200 sq ft detached homes – almost 8 times the total amount of residential floor space.
KAP studios have focused on the creation of high-quality open-plan family living, with double-height rooms, roof terraces, and extensive glazing and natural light. All bedrooms have en-suite bathrooms.
The four 'row houses' have been orientated to create 800 square feet of private garden for each, which is overlooked and well-connected to the main living spaces. An access driveway serving all houses creates communal space on the ground floor and encourages the social interaction essential to a thriving neighborhood. The ground story is partially sunken relative to the sidewalk to create a private, yet active streetscape, which houses garages with 2 car spaces per household.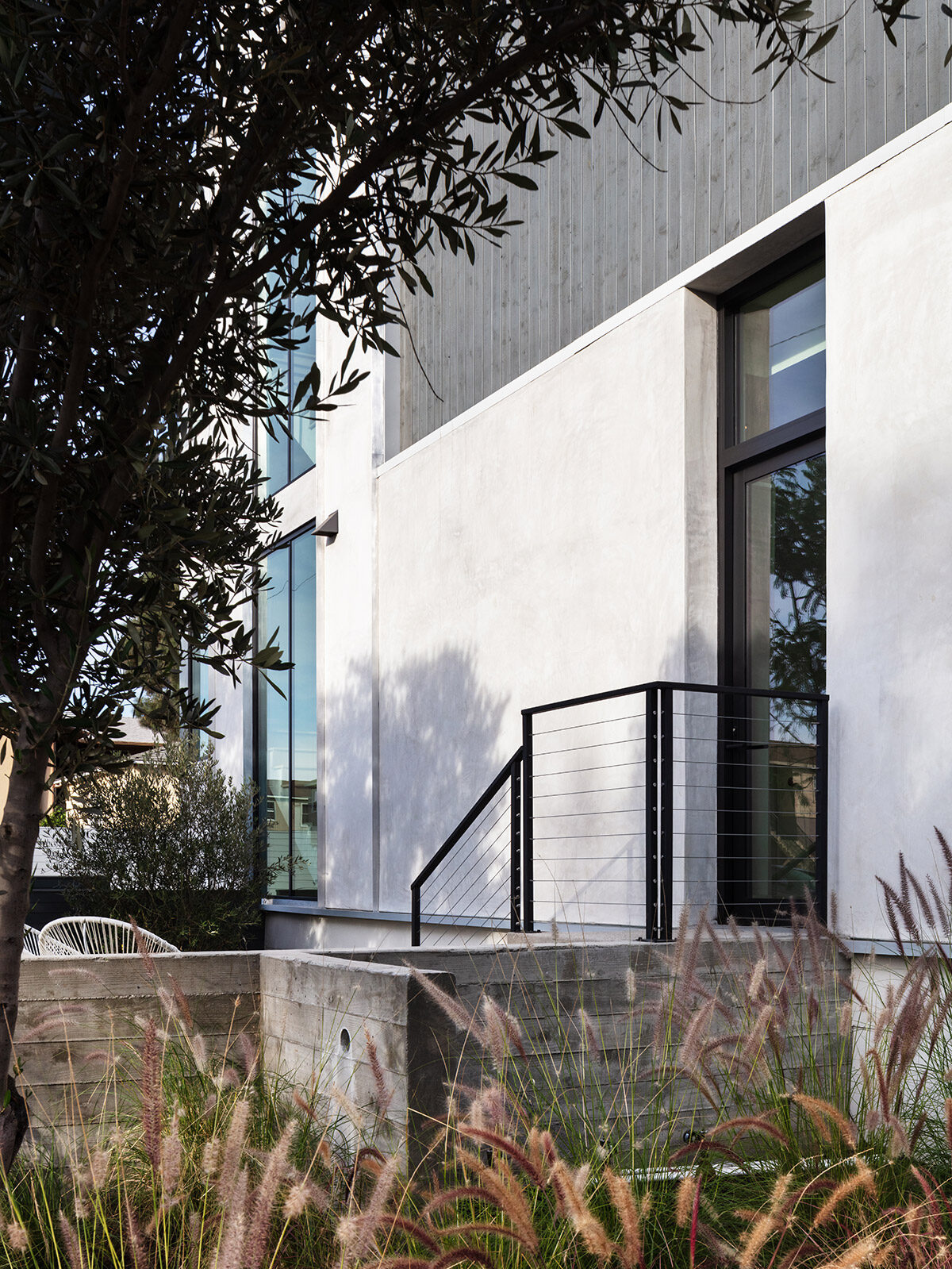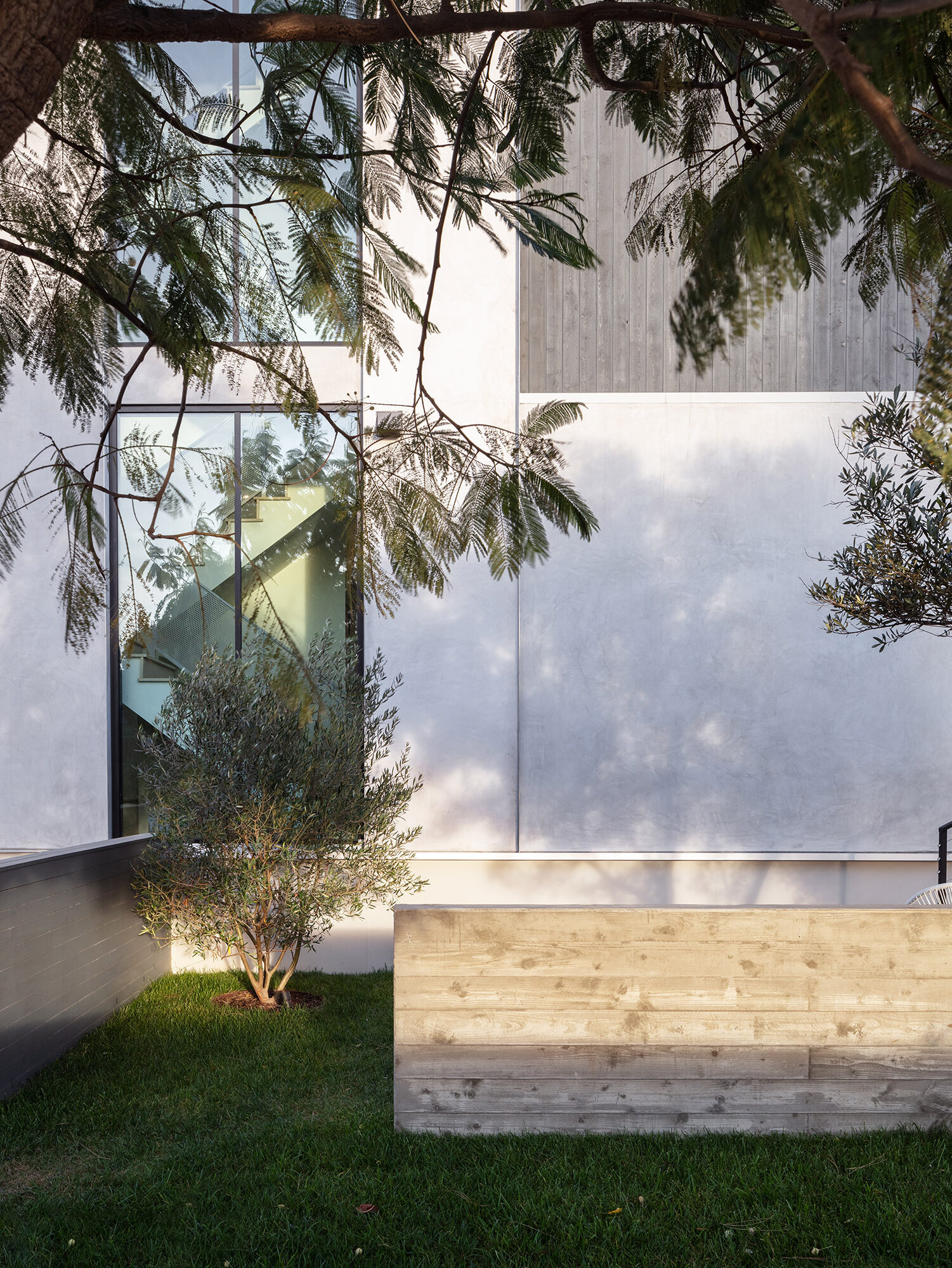 The scheme effectively establishes a new 'small lot' typology for housing in Culver City, similar to that enabled in 2005 by LA's adoption of the Small Lot Subdivision Ordinance. This allows for greater subdivision of land and enables developers to provide more flexible infill housing schemes as an intelligent growth alternative to traditional suburban-style single-family subdivisions.
The architecture of Wade Street was approved as "Architecture as Art" by the Cultural Affairs Commission as part of the planning approval process to meet Culver City's art in public places requirement.
Wade Street Gardens Townhouses Plans
Wade Street Gardens Townhouses Image Gallery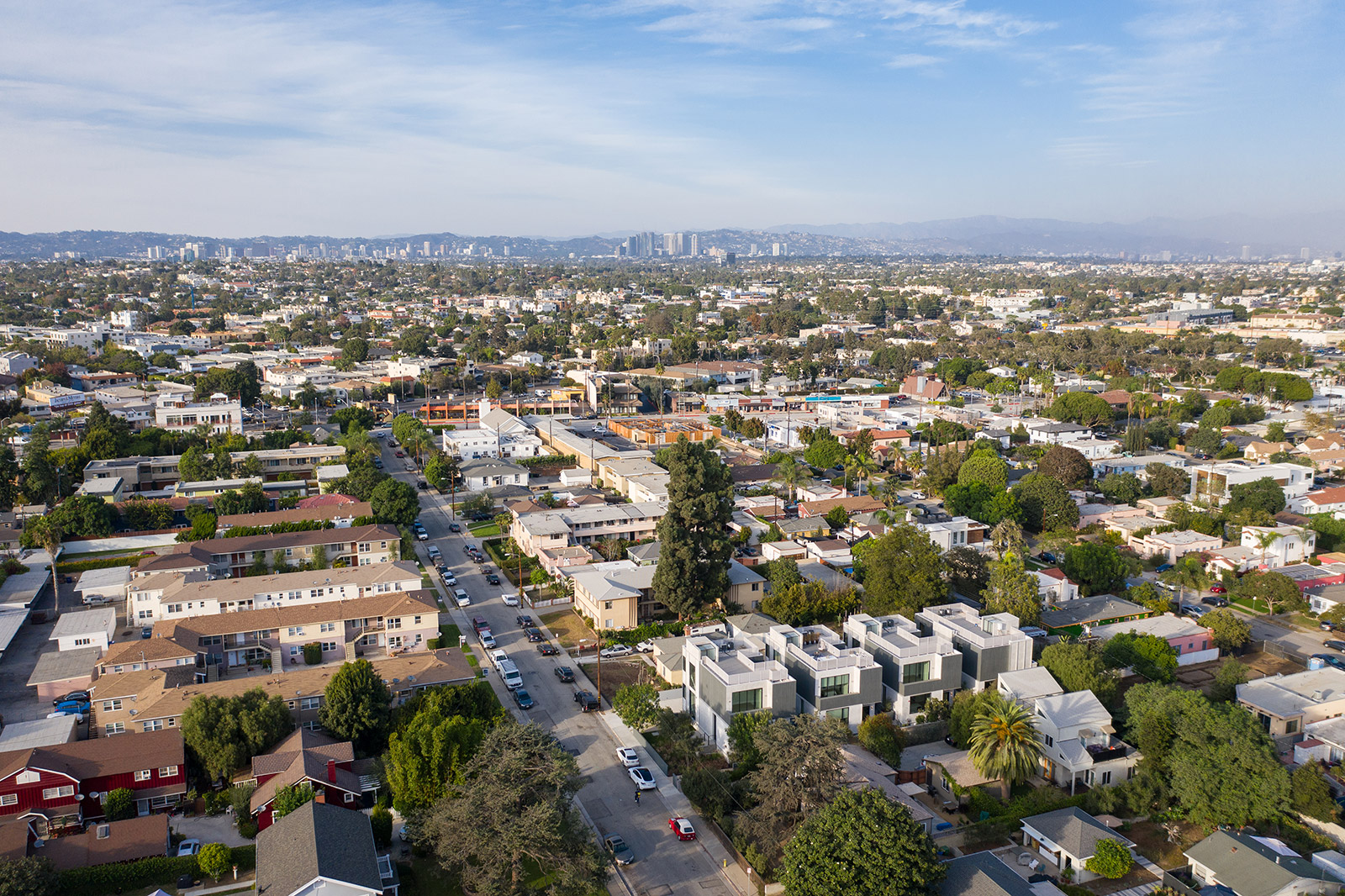 About KAP Studios
KAP Studios is an American Architecture firm founded by Michael Katsibas, Ben Adams, and Leni Popovici that creates unique spaces through a collaborative, bespoke process. With offices in Los Angeles and London, KAP Studios' perspective is both global and hyper-local. 
Architect: Chris Driscoll (KAP Studios)

Contractor:

John Hur of JSK Build, Inc

Structural Engineer:

Edgar Martinez of Murashige & Onishi Engineering Co

Civil Engineer:

Jin Kim of Joy Civil Engineering, Inc

Landscape: Aron Nussbaum Studio
[cite]