High Rise is a 2015 British film directed by Ben Wheatley, starring Tom Hiddleston, Jeremy Irons, Sienna Miller, Luke Evans, Elisabeth Moss, James Purefoy and Keeley Hawes. It is based on the 1975 novel of the same name by J.G. Ballard. It was produced by Jeremy Thomas through his production company Recorded Picture Company. In September 2015, the film received its world premiere at the Toronto International Film Festival, and its European premiere at the 63rd San Sebastián Film Festival. The film is scheduled to be released in the United Kingdom on 18 March 2016, by StudioCanal.
High Rise technical information
Architect: Anthony Royal
Director: Ben Wheatley  
Producer: Jeremy Thomas
Based on: High Rise by J.G. Ballard
Starring: Tom Hiddleston, Jeremy Irons, Sienna Miller, Luke Evans, Elisabeth Moss, James Purefoy, Keeley Hawes
Music: Clint Mansell
Release date: March 18, 2016 (United Kingdom)
Running time: 112 minutes
High Rise synopsis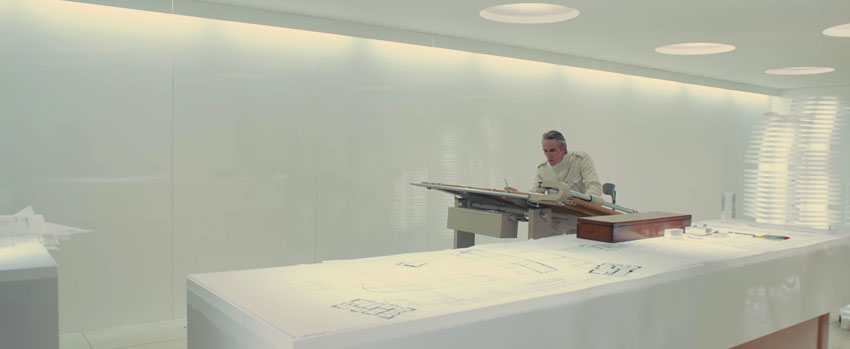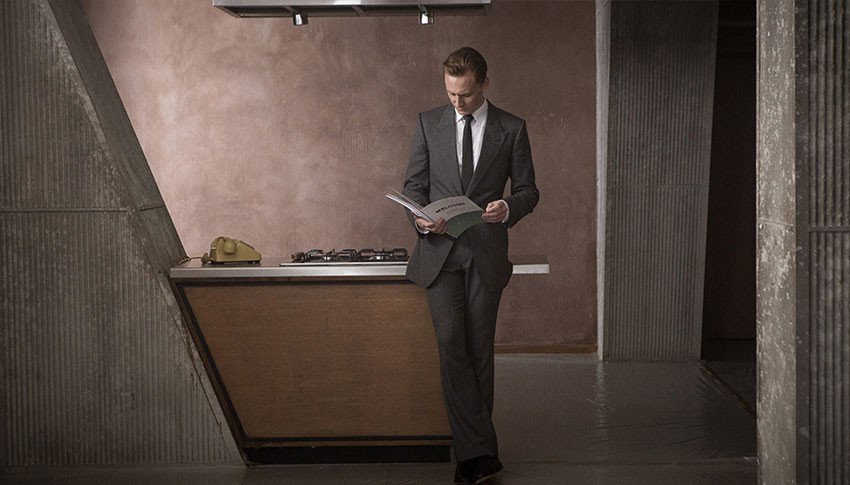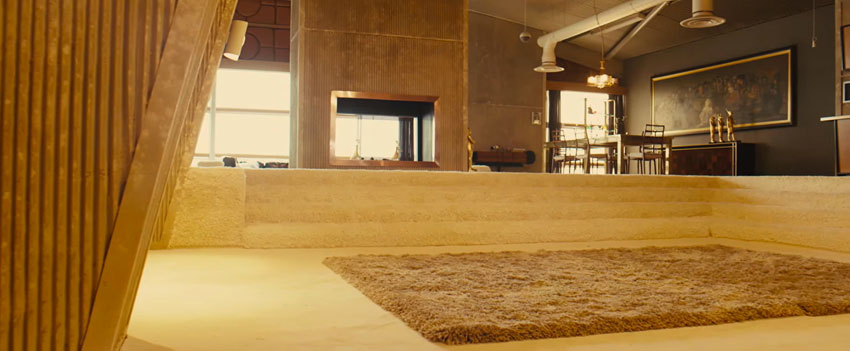 High Rise synopsis
High-Rise is an adaptation of J.G. Ballard's novel of the same name. The film centers on a new residential tower built on the eve of Margaret Thatcher's rise to power, at the site of what will soon become the world's financial hub. Designed as a luxurious solution to the problems of the city, it is a world apart
Enter Robert Laing (Hiddleston), a young doctor seduced by the high-rise and its creator, the visionary architect Anthony Royal (Irons). Laing discovers a world of complex loyalties, and also strikes up a relationship with Royal's devoted aide Charlotte (Miller).
But rot has set in beneath the flawless surface. Sensing discord amongst the tenants, Laing meets Wilder, a charismatic provocateur bent on inciting the situation. Wilder initiates Laing into the hidden life of the high-rise and Laing is shocked at what he sees. As the residents break into tribal factions, Laing finds himself in the middle of mounting violence. Violence that he also finds emerging in himself.
It's not clear exactly where this skyscraper is, but what is clear is that you should stay as far away from it as possible. Why? That's not clear either, but there is something absolutely disconcerting about High-Rise. The trailer, however, is an absolute masterpiece. You'll be forgiven for believing you were watching a commercial until you watch things slowly fall apart. Even the narrator seems to realize that there's something terribly wrong here.