Mies van der Rohe's Lake Shore Drive Apartments have been a memorable icon of Chicago's architectural landscape since their completion in 1951. Synonymous with Modernist design, these twin residential towers marked a significant shift in high-rise living and continue to inform architectural aesthetics and function. This article will delve into their design principles, architectural significance, and the legacy they continue to propagate.
Lake Shore Drive Apartments Technical Information
We must remember that everything depends on how we use a material, not on the material itself

– Mies Van Der Rohe1
Lake Shore Drive Apartments Photographs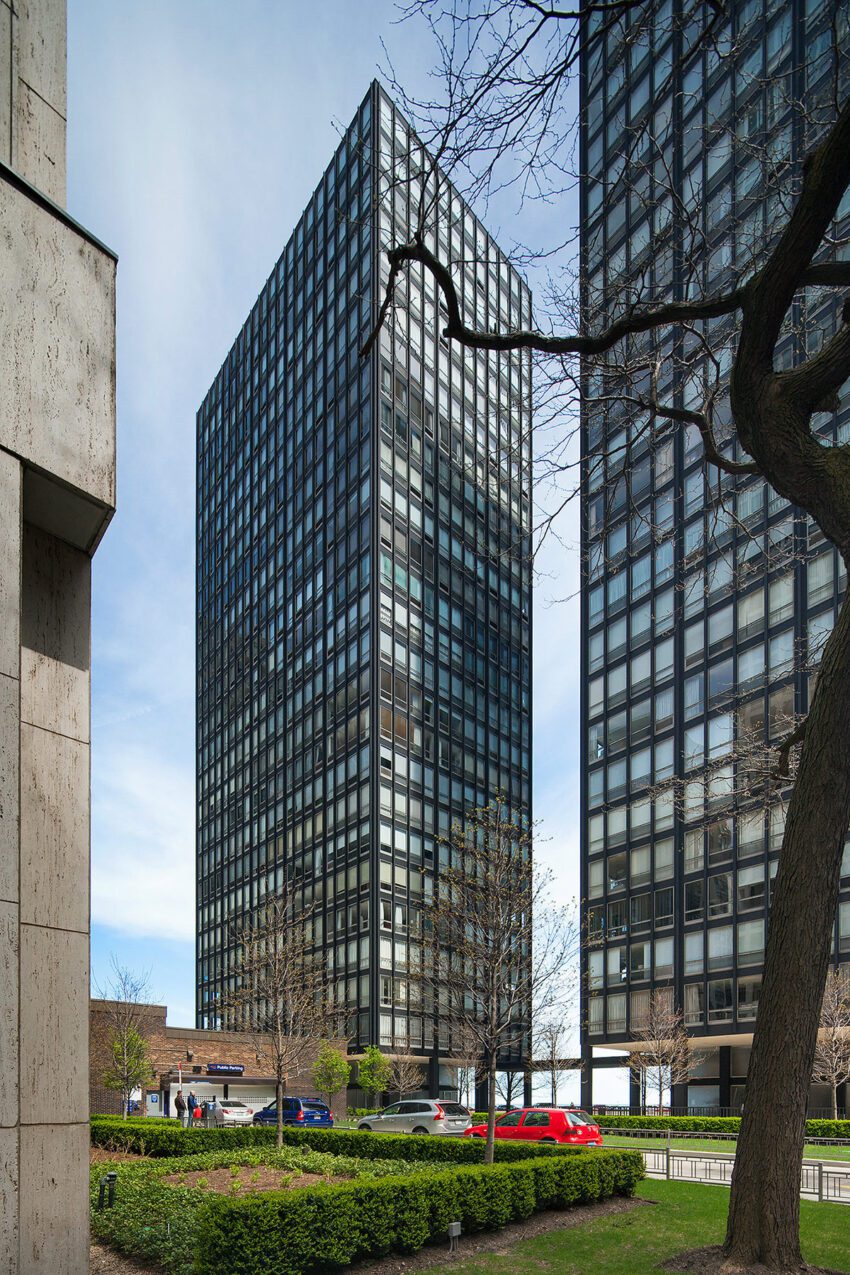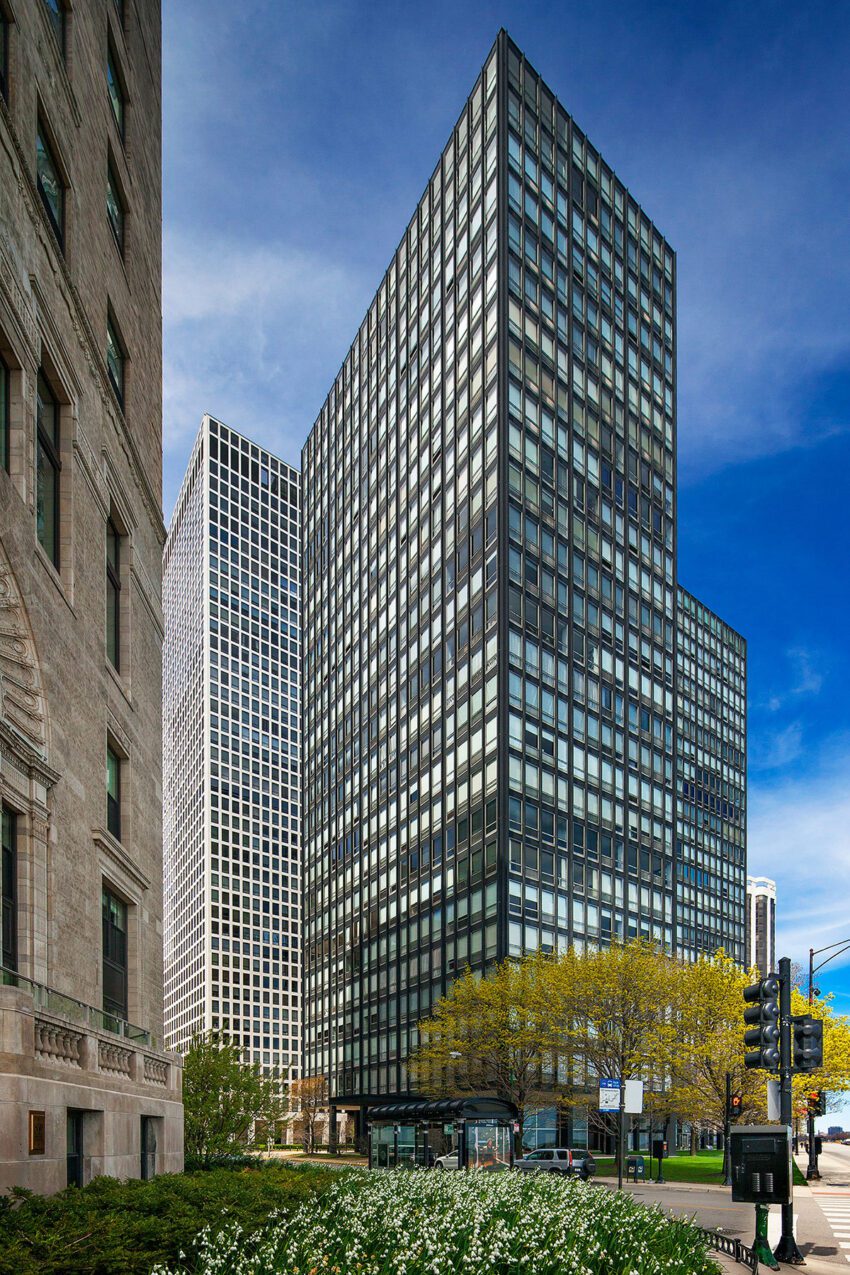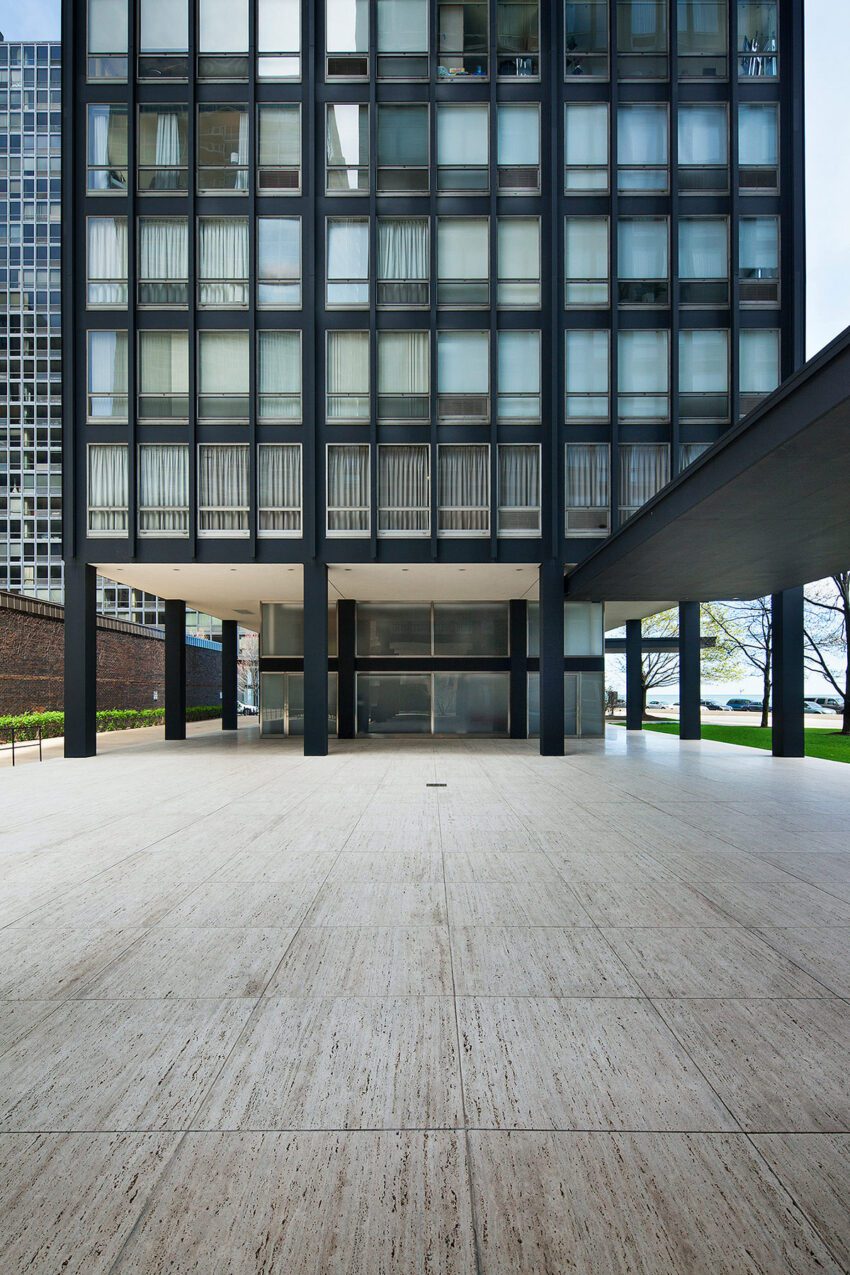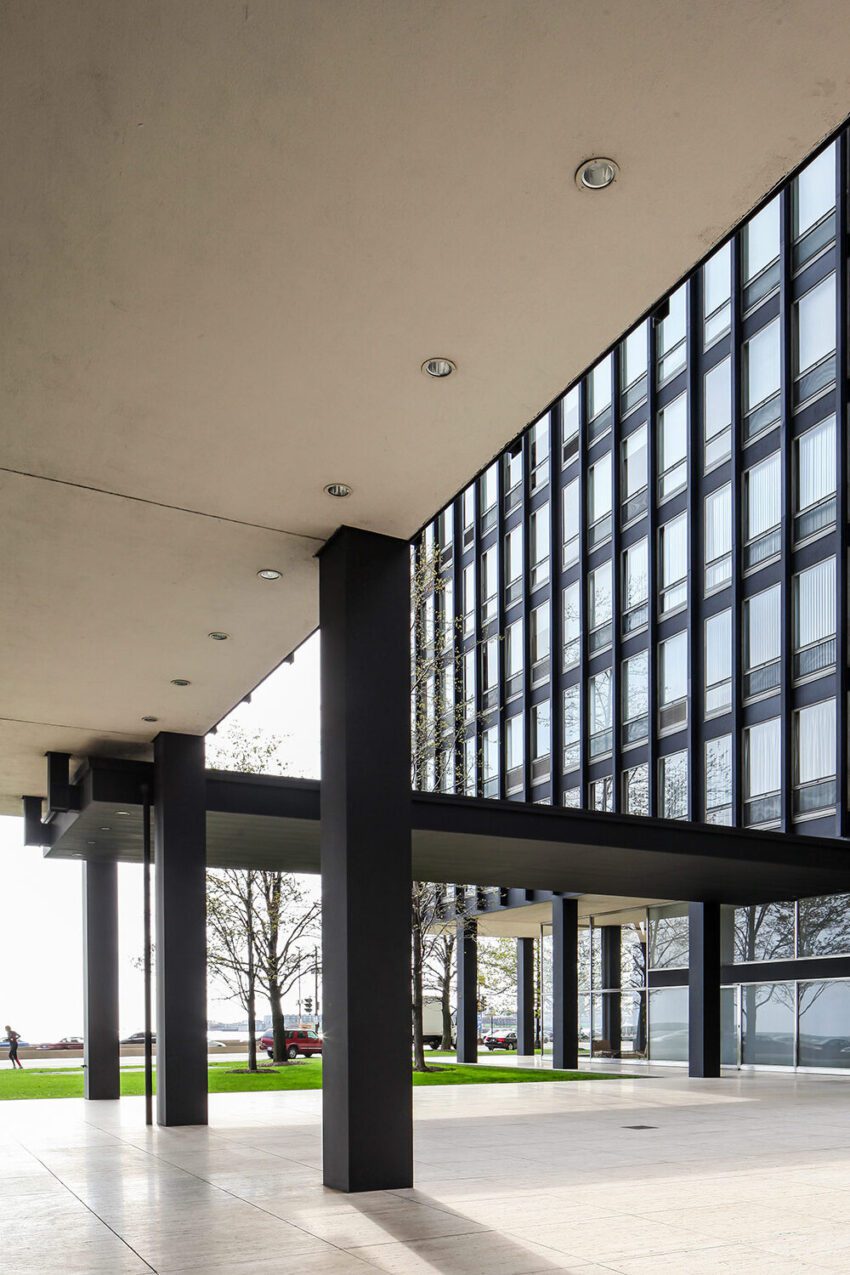 Embodying the New Epoch of Design: Modernism in the Mid-century
In the post-war era, cities across the United States underwent a significant transformation. Amidst this urban flux, Ludwig Mies van der Rohe, a titan of modern architecture, introduced the Lake Shore Drive Apartments in Chicago. Embracing the principles of modernism, these high-rise residences were a testament to Mies's less-is-more philosophy, merging functionality and aesthetics in an innovative, impactful way.
The 26-story structures, built with steel and glass, stand as embodiments of Mies's concept of "skin and bones" architecture. His minimalist aesthetic is captured in their streamlined facades, where floor-to-ceiling glass windows are juxtaposed against exposed steel framework. This design philosophy, embracing the beauty of structural elements, came to represent a stark departure from the ornate architectural trends of the time.
The layout of the apartments also illustrates Mies's deep consideration for function and livability. Through the use of a central core containing all utility services, he successfully opened up the interior spaces. This allowed for flexible floor plans and eliminated unnecessary internal walls, giving residents unobstructed, panoramic views of Lake Michigan and the Chicago skyline.
The Influence of the Bauhaus School
Mies's design of the Lake Shore Drive Apartments was influenced heavily by his time as the director of the Bauhaus School in Germany. Bauhaus, an avant-garde design school, promoted a synthesis of fine arts, crafts, and technology. This spirit of integrated design is clear in the Lake Shore Drive Apartments.
At the Bauhaus, Mies championed the idea of "Gesamtkunstwerk," or the "total work of art." This philosophy translated into his residential towers, where every component – from the overarching structure to the tiniest details – contributes to a harmonious whole. He considered the industrial materials, steel and glass, not as mere construction elements, but as aesthetic tools, using them to define spaces, control light, and manipulate views.
Challenging Traditional High-rise Living
The Lake Shore Drive Apartments revolutionized high-rise living. Prior to these structures, high-rise buildings were often criticized for their alienating effect, severing inhabitants from nature and context. Mies, however, reimagined the high-rise as a harmonious part of the urban fabric.
The design of these apartments prioritizes connection with the natural surroundings. The vast expanse of glass not only lets in abundant natural light but also establishes a seamless visual link between the inside and the outside, breaking the conventional confines of interior spaces. This was a bold attempt to reconcile the duality of urban dwelling – residing within a bustling city while maintaining a sense of connection with nature.
Moreover, these apartments were among the first to offer luxurious communal amenities, a now commonplace feature in upscale high-rise living. These included an underground garage, a sundeck, and a large, landscaped plaza – all designed to foster a sense of community amongst residents.
Legacy of the Lake Shore Drive Apartments
Today, the Lake Shore Drive Apartments stand not only as an iconic part of Chicago's skyline, but also as a testament to Mies van der Rohe's innovative spirit. The design principles established by these buildings – clarity of structure, honesty of materials, and the fluid integration of indoor and outdoor spaces – continue to be prominent in contemporary architecture. Indeed, they laid the groundwork for the glass-and-steel skyscrapers that dominate cityscapes around the world today.
The influence of these apartments is also felt in the realm of high-rise residential living. The flexible open floor plans, the emphasis on natural light and panoramic views, and the provision of communal amenities are now expected features in high-rise residential design. Mies's vision of high-rise living as an integrated part of urban life, rather than an isolating experience, has been widely embraced and built upon.
Moreover, the Lake Shore Drive Apartments serve as a critical teaching tool for architecture students and professionals alike. They offer a case study in balancing aesthetics with functionality, applying modernist principles to high-rise design, and successfully engaging with the urban context. They stand as a testament to Mies's belief that architecture should not merely serve practical needs but should also inspire and elevate the human experience.
Lake Shore Drive Apartments Plans
Lake Shore Drive Apartments Image Gallery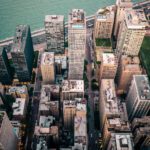 About Mies Van Der Rohe
Ludwig Mies van der Rohe (1886-1969) was a German-American architect widely recognized as one of the pioneering masters of modernist architecture. Starting his career in Germany, Mies rose to prominence through his remarkable designs, characterized by minimalist aesthetics, open spaces, and the honest expression of industrial materials. His influential body of work, including landmarks such as the Barcelona Pavilion and the Seagram Building in New York, epitomize his famous dictum, "Less is More." Mies served as the director of the Bauhaus before its closure by the Nazis, and later, he headed the architecture school at the Illinois Institute of Technology. His profound influence on architectural theory and practice continues to resonate in contemporary architecture.
Mies van der Rohe: Space – Material – Detail by Edgar Stach