This white residential House in Toyokawa, Japan was designed by Kentaro Kurihara and Miho Iwatsuki  from Studio Velocity Architects introducing a rhomboidal plan shape that allows trees to thrive creating pockets of lush forest in suburbia.  (photos by Kentaro Kurihara).
Forest House by Studio Velocity technical information
We are interested in creating Architecture in the way that plant's ecosystems adapt themselves to the surrounding environment.

– Studio Velocity
Article from Studio Velocity
With a plant for example, a seedling grows straight when it germinates without any context in the immediate environment; however, a seedling grows its stem and leaves by responding to its environment when it is surrounded by many kinds of plants. Plants consider how to grow the stems and leaves by judging their surrounding environment. We were interested in designing architecture that exhibits a similar quality. In this project, we carefully investigated the site and its surroundings, allowing these to shape our building.
Diagram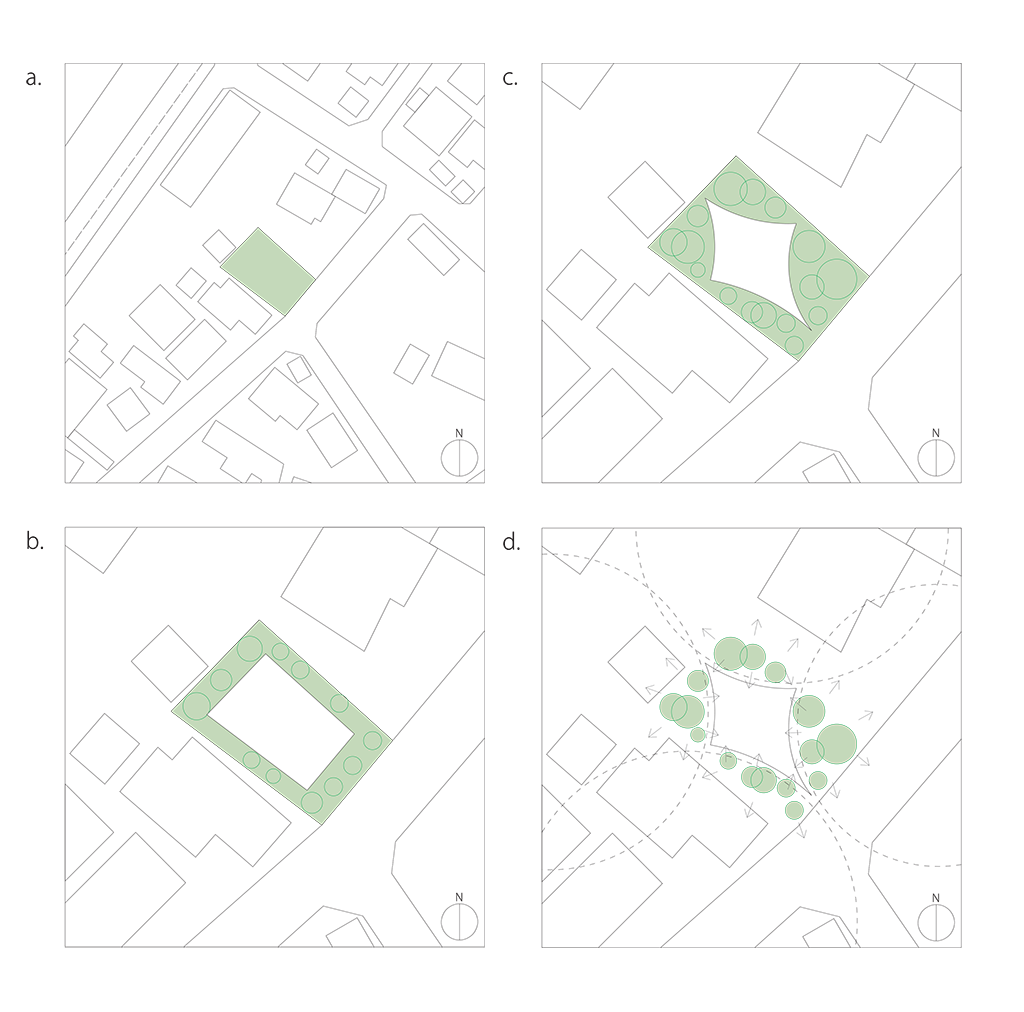 a. In this project, the site is situated amongst low-rise housing.
b. If the building is set back parallel to the boundary line, the building can' t get distance. People who live in the house can easily see neighbouring buildings.
c. If the building is a rhombus, the building can get distance. People who live in the house can plant large trees.
d. By doing so, this site creates a buffer zone. Viewed from the street and neighbouring buildings, the house and its outdoor space both derived from relationships within the site resemble a forest, suggesting a new architectural ideal.
Forest House Plan / Studio Velocity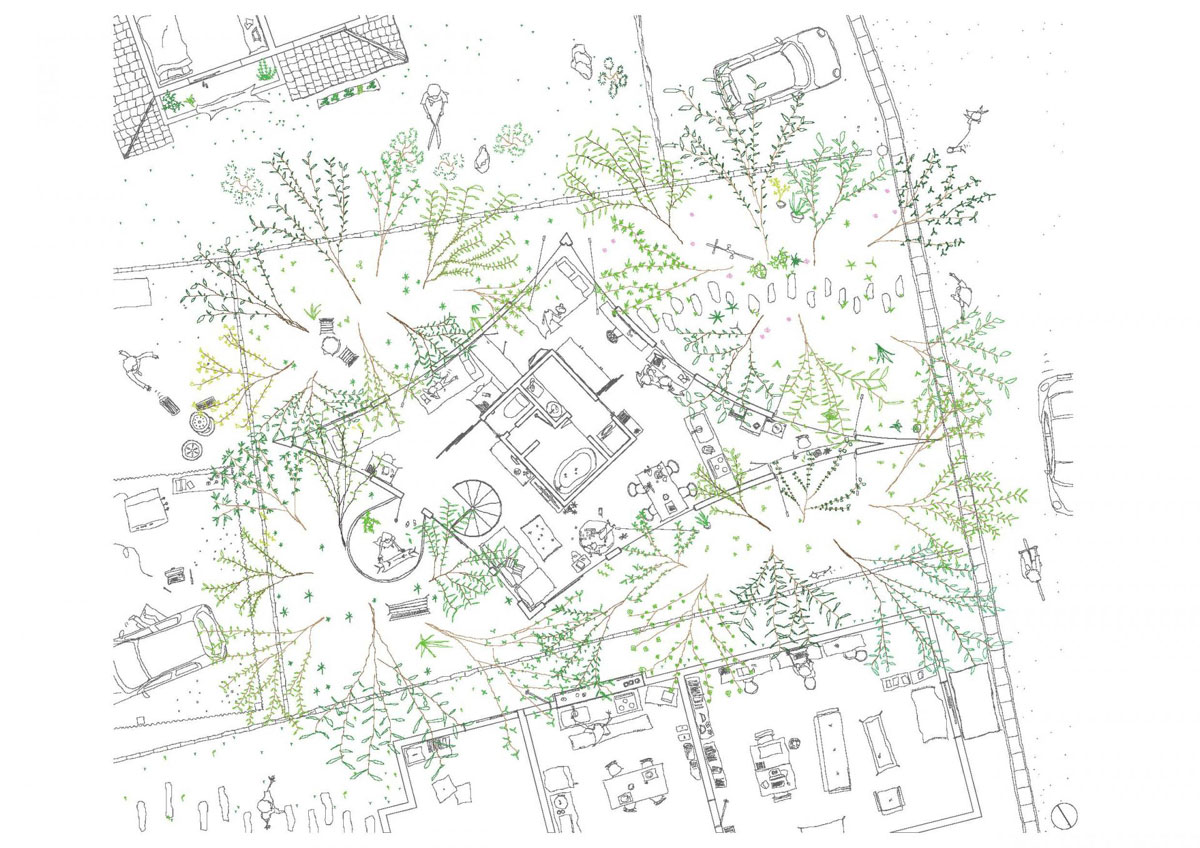 About Studio Velocity
Kentaro Kurihara (1977, Saitama, Japan) and Miho Iwatsuki (1977, Aichi, Japan) both worked at Junya Ishigami + Associates in the period 2004-2005. In 2006, they decided to establish the office Studio Velocity. Both are teachers at Aichi Sangyo University, and Kurihara also works at Toyota National college of Technology. They have received several prizes, among their latest awards is the winning prize at the International Architecture Awards (2011) and the AR House 2013.
Kurihara and Iwatsuki have participated in a number of private and group exhibitions, like "JA86 Next Generation -Manifestations of Architects Under 35" in Tokyo, 2012, and "Traces of Centuries & Future Steps", at the Venice Architecture Biennale 2012.
More Works from Studio Velocity
[cite]