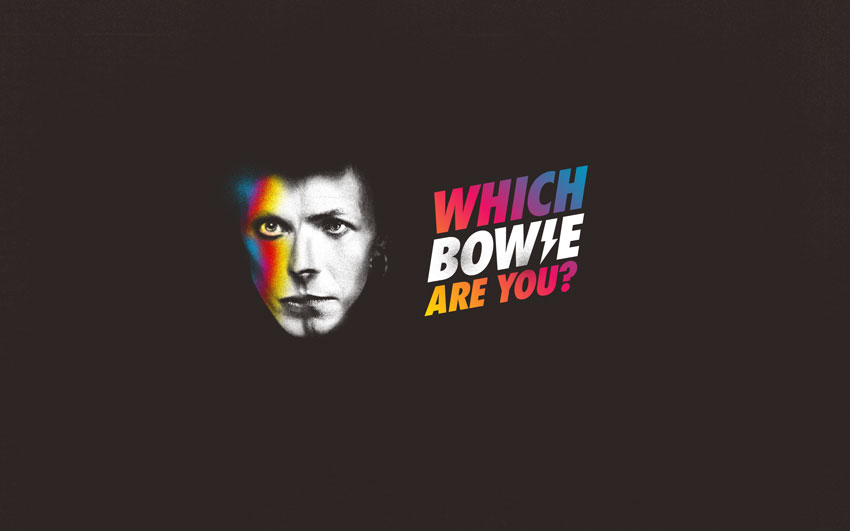 We woke to some sad news this week: David Bowie, the magnetic, shape-shifting rock-and-roller, has died of cancer, following 18 months of treatment. He was 69. Bowie was an artist—but he was also art, himself. He was one of the most influential fashion and design icons of the last 40 years. Every generation has a handful of artists that transcend their craft and enter a mystic level of admiration. We sometimes recognize this achievement in life, but never with the same celebration that comes with their passing. He will be missed and honored for as long as the archives exist.
In this post, ArchEyes editors pick their favourite looks, costumes and album covers from his career and some illustration by other artists themselves as the GIF gone viral by illustrator Helen Green. There will be many tributes to the icon in the days to come, but Green's homage strikes us as particularly fitting with Bowie's capacity for reinvention celebration and unabashed self-expression.
Green, a young artist from the UK, actually created the animation a year ago, for Bowie's 68th birthday. She called it "Time May Change Me" (you know, fromChanges), and it comprises 29 colored pencil drawings of Bowie during various stages of his chameleon-like career. There's Bowie as Ziggy Stardust, Aladdin Sane, and Major Tom. And then there's Bowie as Bowie, visually reinvented again and again. Amidst the outpouring of mourning across the Internet, design and arts organizations are sharing it on Twitter, Instagram, and the like to honor his memory.
Striped bodysuit for Aladdin Sane tour by Kansai Yamamoto, 1973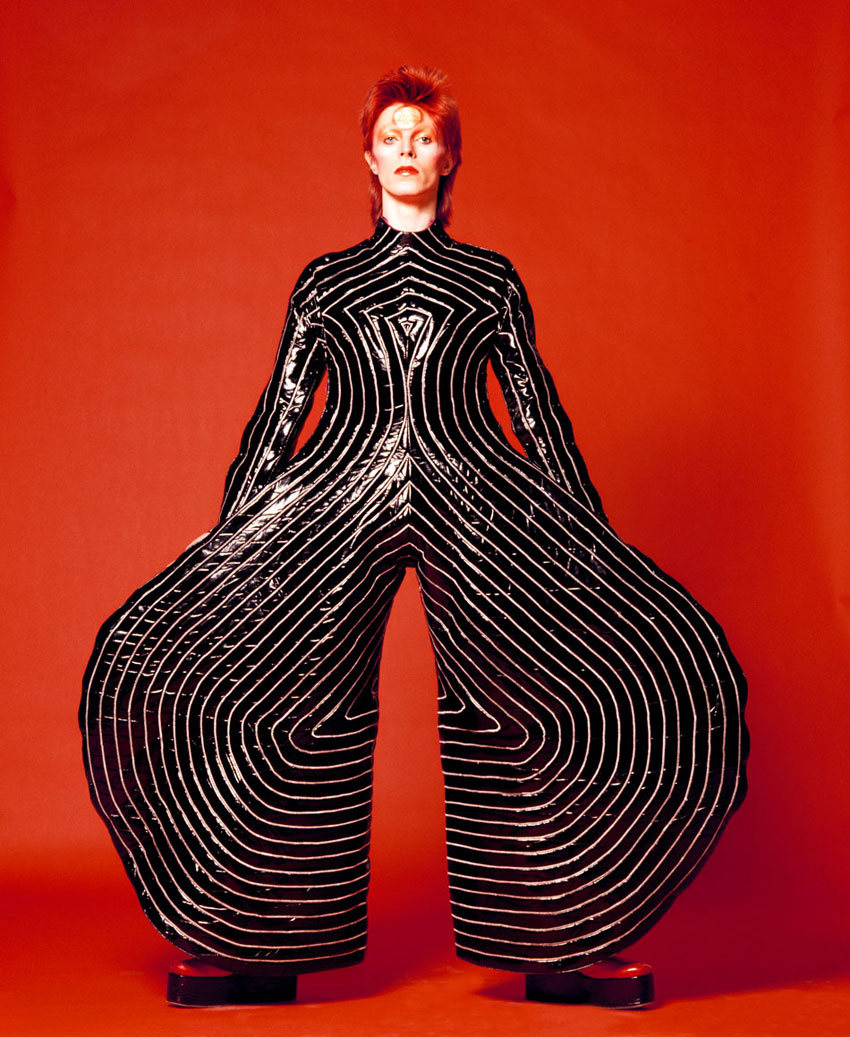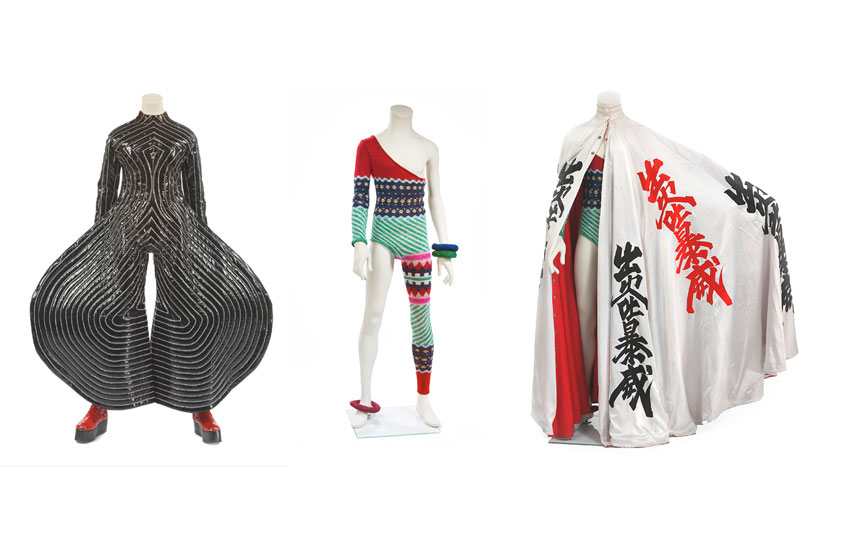 Illustration from Italian architect and illustrator Federico Babina
French illustrator Jean Jullien, whose Peace for Paris drawing became the symbol of last year's terrorist attacks, posted a simple graphic of the musician's different-coloured eyes and a single tear.
I don't know where I'm going from here, but I promise it won't be boring.
[…]
I always had a repulsive need to be something more than human. I felt very puny as a human. I thought, "Fuck that. I want to be a superhuman."

– David Bowie