Built-in 1946 by Japanese Architect Togo Murano, the World Peace Memorial Cathedral is a Catholic Catholic Church constructed in remembrance of the A-bomb, the war victims, and also to pray for world peace. The building was designated an important cultural property as the first architecture after World War II along with the Peace Memorial Museum by Kenzo Tange.

Hiroshima World Peace Memorial Cathedral Technical Information
Japan's modernist architecture bridges the gap between the country's traditional buildings and contemporary architecture, giving Japan its unique aesthetic character.

– Tomas Maier
World Peace Memorial Cathedral Photographs
World Peace Memorial Cathedral description
The Memorial Cathedral of World Peace in Hiroshima grew from the ashes of the Noboricho parish church that was destroyed in the atomic bombing of August 6, 1945. The German pastor of the church, Reverend Hugo Lassalle, was wounded in the bombing but determined to rebuild his church as a memorial to world peace.
A design competition was launched in 1947 to find an architect for its replacement. A total of 177 designs were submitted by Japanese architects such as Kenzo Tange and Kunio Maekawa, but no overall winner was declared. Murano ended up doing the design, although he was actually one of the members of the jury.
The cathedral is situated between Tange's Peace Memorial Park and JR Hiroshima Station. Auguste Perret influenced the volumetric treatment of the design. In contrast, the inclusion of a circular dome over the sanctuary and small cylindrical chapels on either side of the main volume are echoes of Byzantine architecture.
The post-and-beam concrete frame with internal panels is reminiscent of traditional Japanese architecture, as are the shapes of the windows penetrating the tower. The brick infills, in this case, were made from earth containing ashes from the atomic bomb and are laid so that their rough surfaces cast shadows across the façade. Architect Kenji Imai designed the sculptures above the main door. Murano undertook several religious projects after this one and converted to Catholicism later in life.
World Peace Memorial Cathedral Plans
World Peace Memorial Cathedral Image Gallery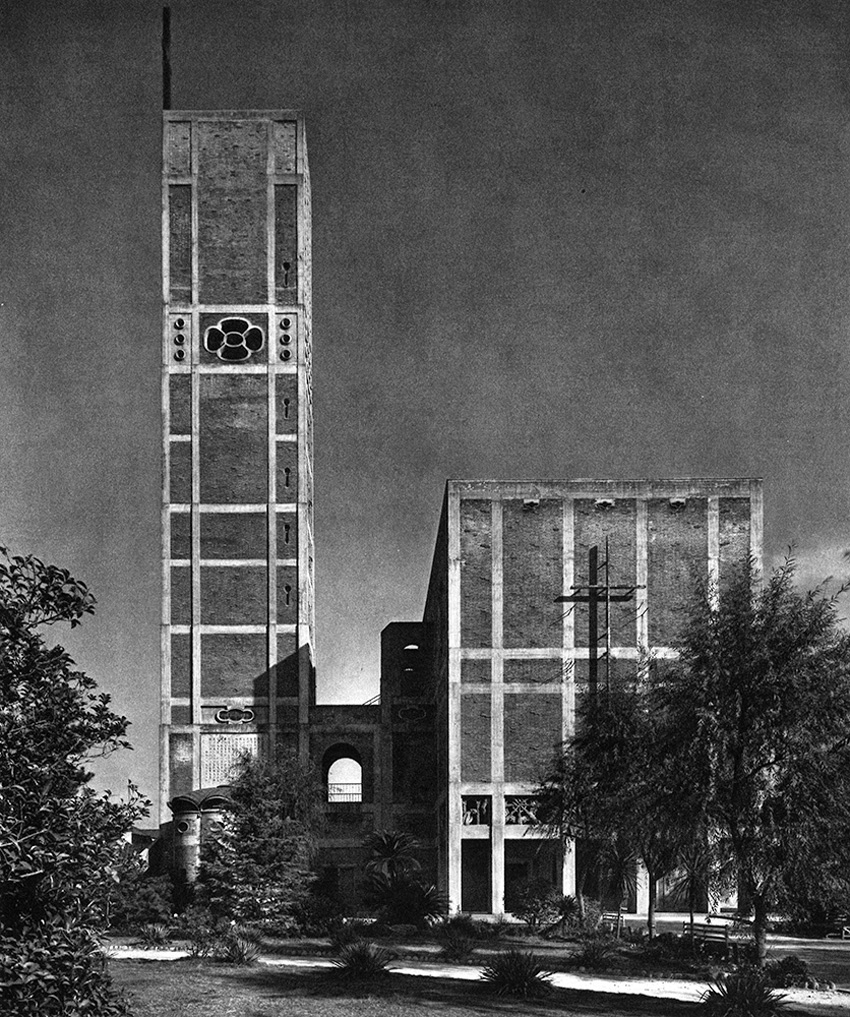 [cite]