This timber house Villa at Sengokubara, Japan designed by the Japanese architect Shigeru Ban has a square plan and the main living room is centered on the interior courtyard where all spaces are arranged in a radial manner from the entrance.

Villa at Sengokubara by Shigeru Ban technical information
This house is, indeed, a result of my vision of enjoyable and flexible living, which evolved from the client's own vision toward a living and a family life.

– Shigeru Ban
Villa at Sengokubara Photographs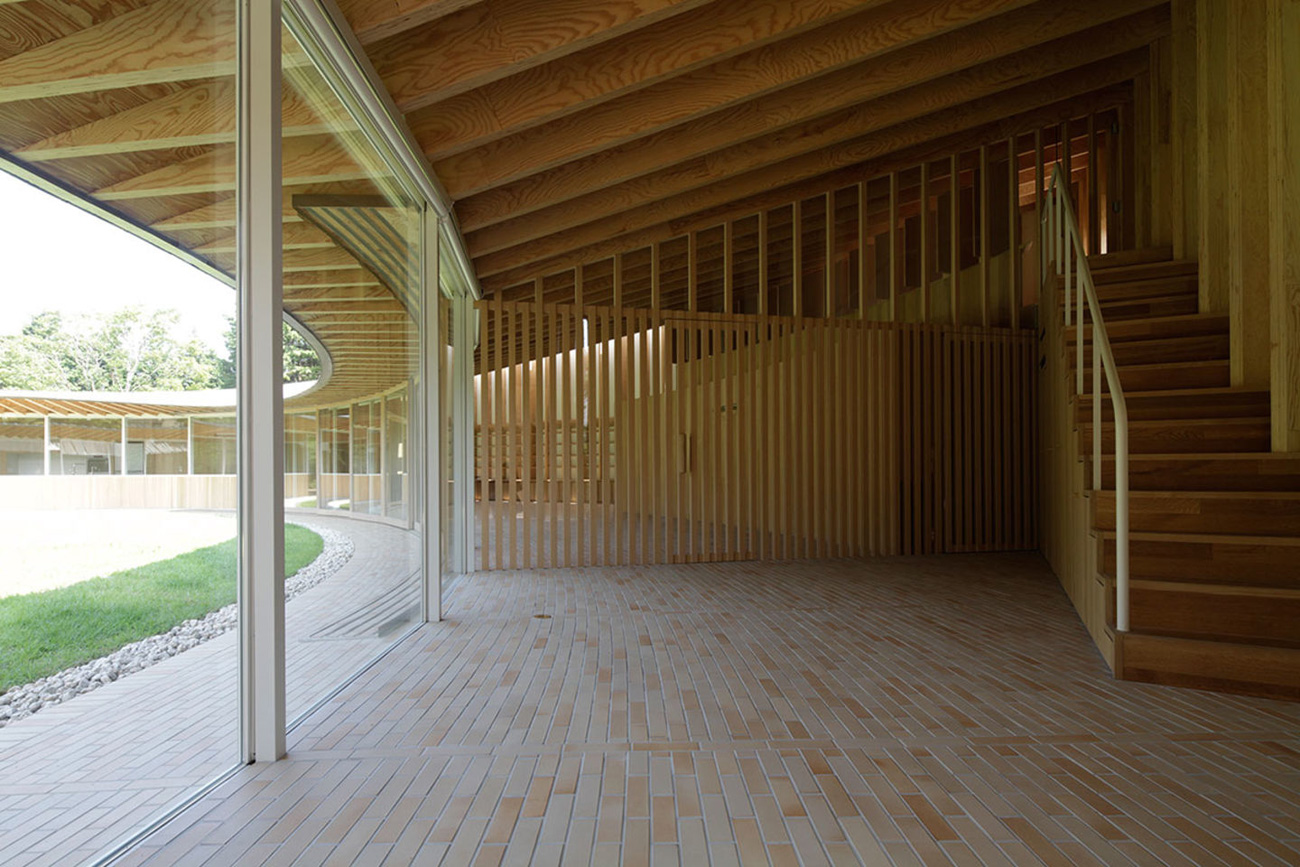 The roof of the house angles gently inward, creating a canopy around the perimeter of the courtyard, and it varies in height to create lower ceilings at the building's entrance.
Article by Shigeru Ban Architects
The 2-story wood structure residence is situated on a flag pole-shaped site, 30m square in plan with a 15-meter diameter interior courtyard. With the main living room centered on the interior courtyard, all spaces are arranged in a radial manner from the entrance.
The eight sliding doors separating the main living room and interior courtyard can be opened at any time so that the space can be used as one.
The structure is made up of wooden columns and beams, which are 75mm x 350mm L-shaped pieces, also arranged in a radial manner, creating a large one-way sloped roof. The large roof varies in height, achieving ceiling heights between 2.4 meters to 7.5 meters.
Villa at Sengokubara Plans
Villa at Sengokubara Gallery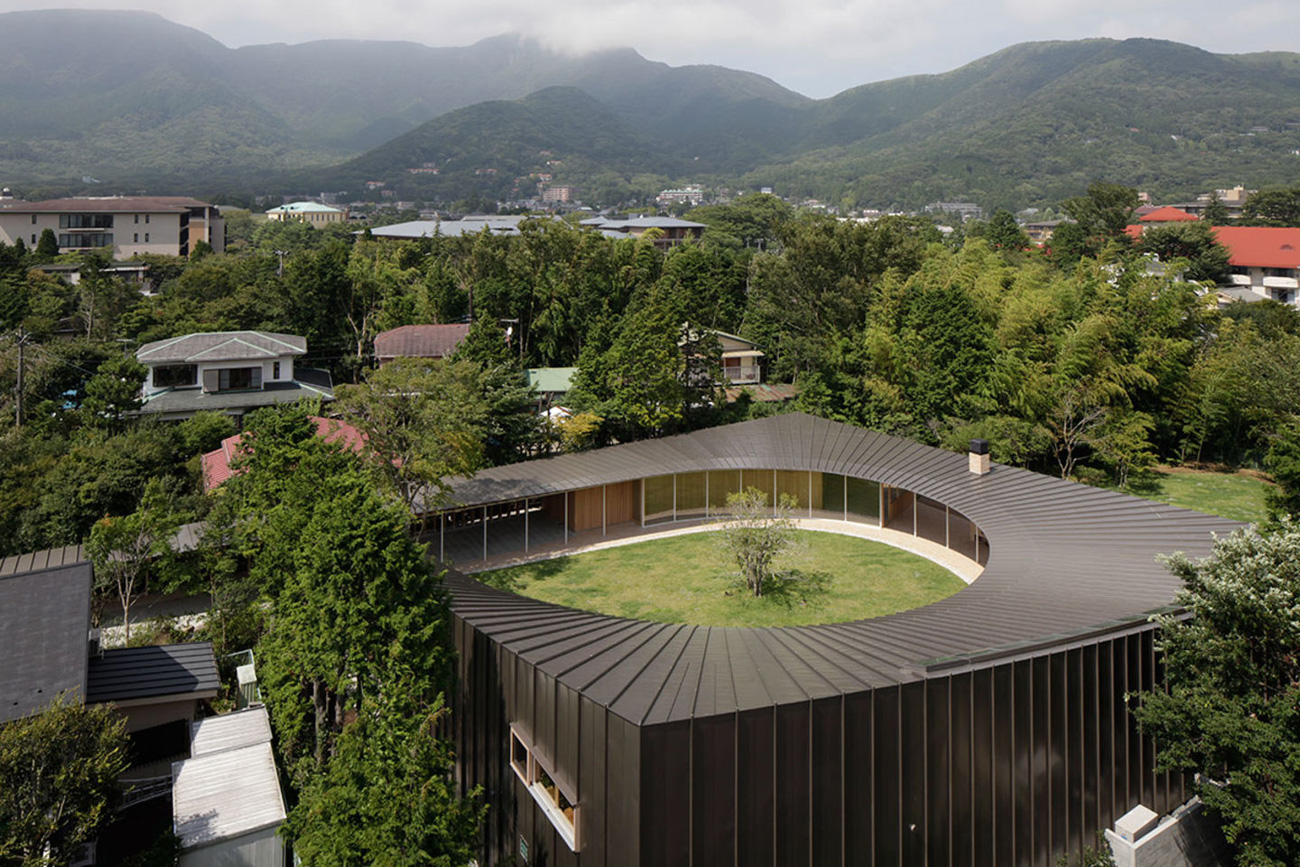 About Shigeru Ban
Shigeru Ban is a Japanese architect, known for his innovative work with paper, particularly recycled cardboard tubes used to quickly and efficiently house disaster victims. Many of his notable designs are structures that are temporary, prefabricated, or incorporate inexpensive and unconventional materials in innovative ways. In 2014, Ban was named the 37th recipient of the Pritzker Architecture Prize, the most prestigious prize in modern architecture.
Design Team: Shigeru Ban, Nobutaka Hiraga, Wataru Sakaki, Jun Matsumori
Structural Engineers: Hoshino Structural Engineering
General contractor: Hakone Construction
[cite]