Built in 1960, the Amsterdam Orphanage, designed by Aldo van Eyck, is a seminal project that goes beyond its function as a shelter for children. It is also a profound statement on urbanism, humanism, and architectural theory. Van Eyck, a member of CIAM and a founding member of Team 10, seized the opportunity to design the orphanage to translate his humanistic theories into built form. Located on the outskirts of Amsterdam, the Orphanage was intended as both a home for children and a "small city," embodying van Eyck's notion that "a house must be like a small city if it's to be a real house, a city like a large house if it's to be a real city."
Amsterdam Orphanage Technical Information
A house must be like a small city if it's to be a real house, a city like a large house if it's to be a real city.

– Aldo van Eyck1-2
Amsterdam Orphanage Photographs
Architectural Philosophy and Theoretical Context
Van Eyck was critical of early post-war architecture's lack of humanism. His involvement with CIAM (Congrès internationaux d'architecture moderne) and later with Team 10 formed the backdrop for these critiques. CIAM, operational from 1928 to 1959, promoted the principles of modern architecture but was often criticized for focusing too much on functionality and less on the human aspects of architecture. Team 10 emerged in 1953 as a reaction within CIAM, focusing more on the human-centered aspects of design. The Amsterdam Orphanage became the ground upon which van Eyck could showcase this new urban vision.
The Amsterdam Orphanage is a celebration of in-between spaces and a rejection of hierarchies. The design features a decentralized urban node where spaces are intended for multiple uses and interactions. Van Eyck broke the monotonous pattern of modernist building plans by introducing modules of varying sizes for residences and community spaces. Built out of pre-cast concrete and framed by four round columns, the modular units are placed on an orthogonal grid and project off-diagonal paths. This arrangement results in an equal number of negative and positive spaces, enhancing the fluidity between the building's diverse functions.
The Orphanage is made primarily from two materials: dark brown brick and glass. The concrete floor underfoot is crowned with domed roofs made from pre-cast concrete, creating an almost celestial atmosphere inside. The geometric stability is further emphasized by the meticulously arranged grid of columns, cargo walls, and architraves that bring a sense of order and continuity to the spaces.
A Journey Through Space and Time
Van Eyck readopted a Renaissance concept, one previously articulated by the fifteenth-century architect L.B. Alberti, which analogized a city to a large home and a home to a small city. This is particularly evident in the orphanage's complex interplay of inner and outer spaces. Each residential unit has access to an individual outdoor area and an internal street, fostering a sense of both community and individuality.
One of the most striking features of the Amsterdam Orphanage is its fluid design that reconciles numerous polarities — it's a space that's both centralized and decentralized, simple and complex, modern and traditional. The design manages to incorporate a range of spaces from the public to the private, beautifully interconnected yet distinctly individual. The building creates a labyrinthine series of spaces that evoke the feel of a "casbah" or a small, vaulted Arab city.
A plan to demolish the orphanage was halted in 1986 thanks to international support. Aldo van Eyck and his wife, Hannie, not only restored the orphanage but also designed an office complex named Tripolis in its former playground. The building was declared a National Monument in 2014, securing its place as a masterpiece of Dutch structuralism, even though it remains obsolete and abandoned.
Aldo van Eyck's Amsterdam Orphanage is more than just a building; it's a manifestation of humanist ideals in architecture. It challenges the conventions of its time, offering a nuanced interpretation of space, structure, and function. It brings to life van Eyck's assertion that architecture should aim for a balanced community and serves as an enduring reminder that buildings, at their best, can be both homes and cities.
Amsterdam Orphanage Plans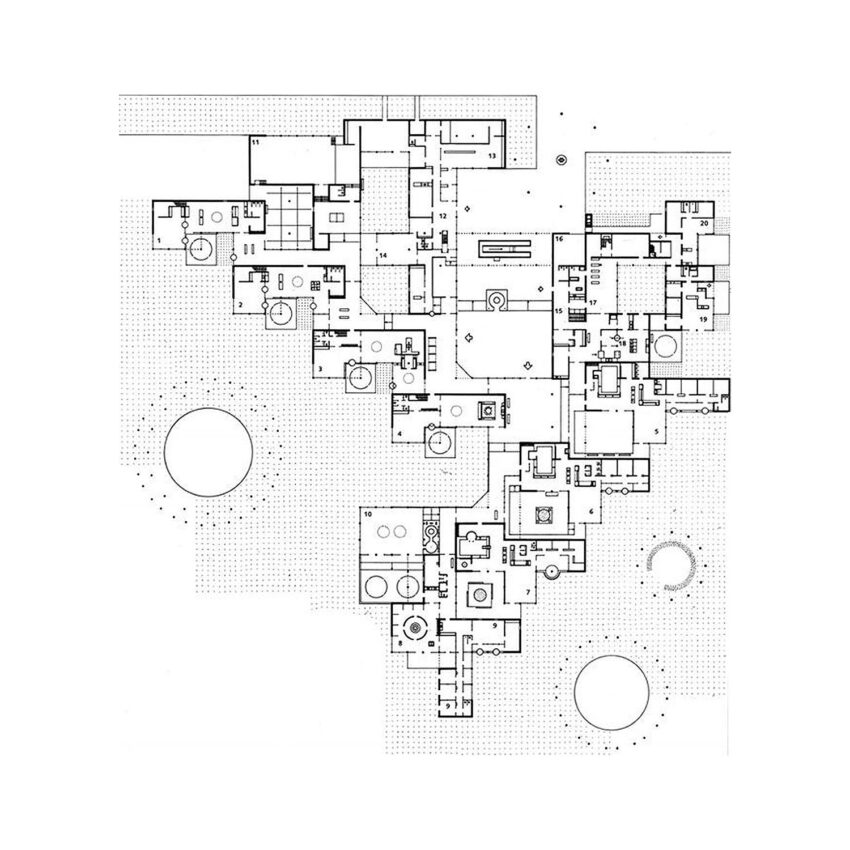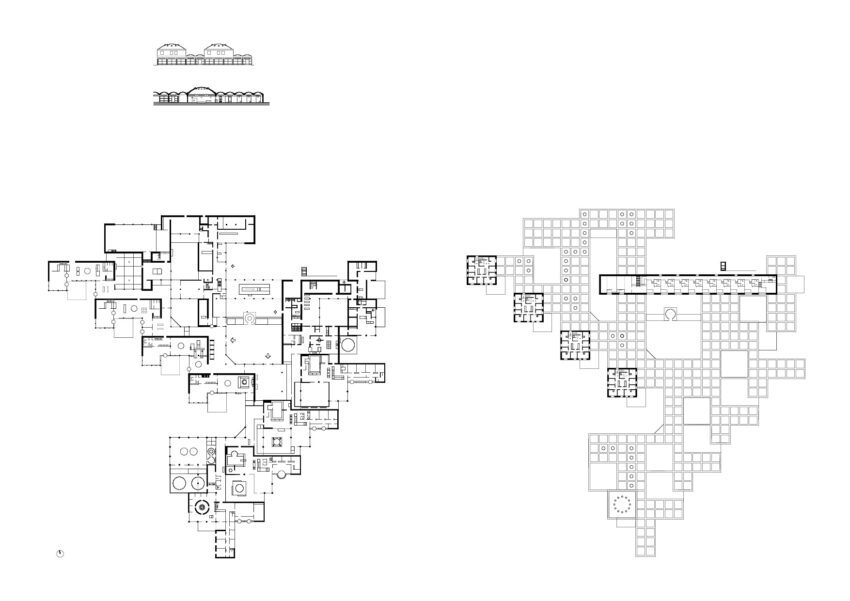 Amsterdam Orphanage Image Gallery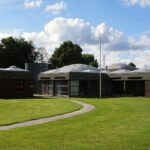 About Aldo Van Eyck
Aldo van Eyck was a Dutch architect and a key figure in the architectural movement known as Structuralism. Born in 1918, he gained international prominence for his groundbreaking designs that emphasized human scale and experience, departing from the more impersonal, machine-like modernism of the time. Van Eyck was a significant contributor to Team 10, a group of architects who challenged the formal doctrines of the Congrès Internationaux d'Architecture Moderne (CIAM). His most famous work, the Amsterdam Orphanage, embodies his vision of a balanced, decentralized architecture that fosters social and spatial interconnectedness. Throughout his career, Van Eyck advocated for a more humane approach to design, leaving a lasting impact on both the built environment and architectural theory.
Notes & Additional Credits
The quote encapsulates his philosophy of interconnectivity and complexity, focusing on the human experience within spaces, both large and small. The Amsterdam Orphanage, designed with a web-like structure of interconnected spaces, embodies this philosophy by creating a "small city" within its walls to better serve the needs and experiences of the children living there.
Orphanage Amsterdam / Playgrounds Aldo Van Eyck by Christoph Grafe