In 2014 Portuguese architect Jorge Mealha completed the Technological Park of Óbidos, which combines a straightforward geometry with a complex ground floor alteration that enriches the project considerably.
Technological Park of Óbidos Technical Information
The design decision focused in the aim of creating a large public space with an easy and flexible relation with the few buildings nearby, but mainly as a complement of the surrounding natural landscape.

– Jorge Mealha
Technological Park of Óbidos Photographs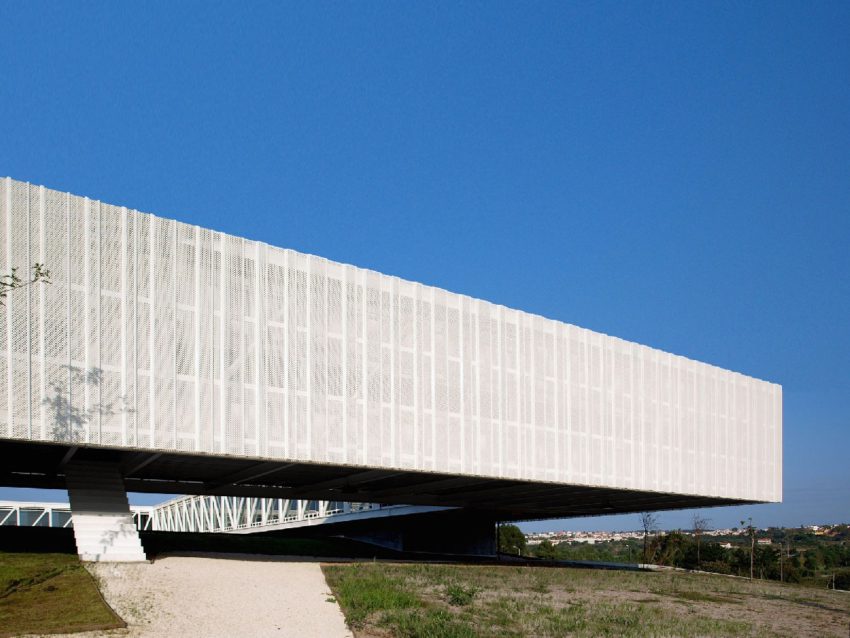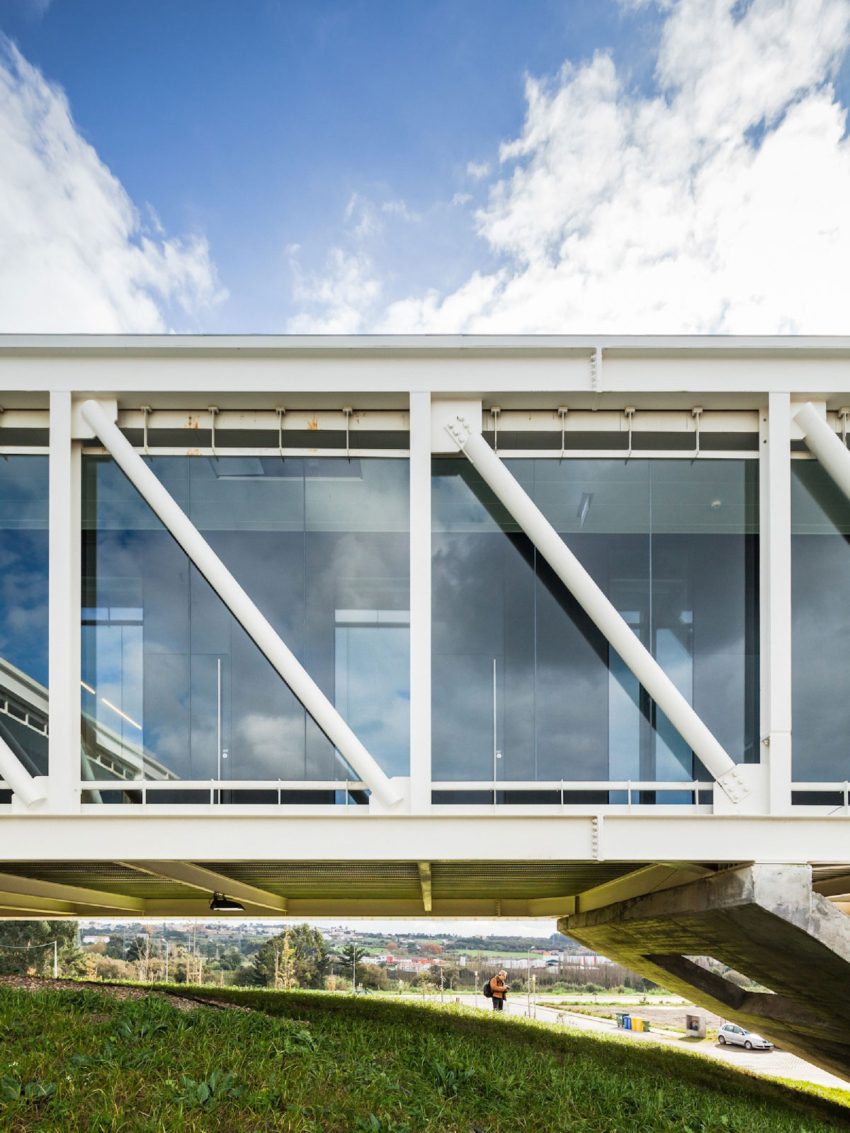 Technological Park of Óbidos Architects description
This project's main buildings suggest the memory of existing and relevant structures in the region's territory. As often seen in the traditionally built structures existent in the Óbidos region, this project assumes a relatively simple drawing concerning its mass. From the outside, only a long and narrow textured strip is perceived over the natural landscape, evoking those long external walls seen in a few farms, convents, and monasteries which punctuate this territory. This image of thin and subtle built elements punctuating the landscape was the main archetypal principle supporting to development of the project.
Underneath this perceived body, the two ground-floor buildings almost disappear as such, integrated into the landscape of the place. The facade of those two covered bodies, a rusty and perforated textured metal surface with allusive and natural motifs, defines the built limits of the main external and pleasant space.
A pure form, a square void, floats over this central external space-defining its limits and framing the views to the surrounding landscape and buildings. The spatial relation between the two ground floor textured facades, elongated trough the retaining walls that conform the space, try to evoke natural processes of landscape erosion, suggesting a tellurian sense to all the ground system.
All public spaces — auditorium, restaurant, shops, library — are purposely located on the ground floor to enhance the public realm. Some workshop spaces are also located on the ground floor, aiming to suggest possible relations with the external public spaces reinforcing conviviality.
All the other working areas — offices, open space, meeting rooms, workshops — are on the first floor. This voided square, almost closed to the outside and open to the inside, proposes a flexible grid to organize the program, aiming for a significant amount of freedom concerning changes in-space uses.
Technological Park of Óbidos Plans
Technological Park of Óbidos Video
Technological Park of Óbidos gallery
[cite]