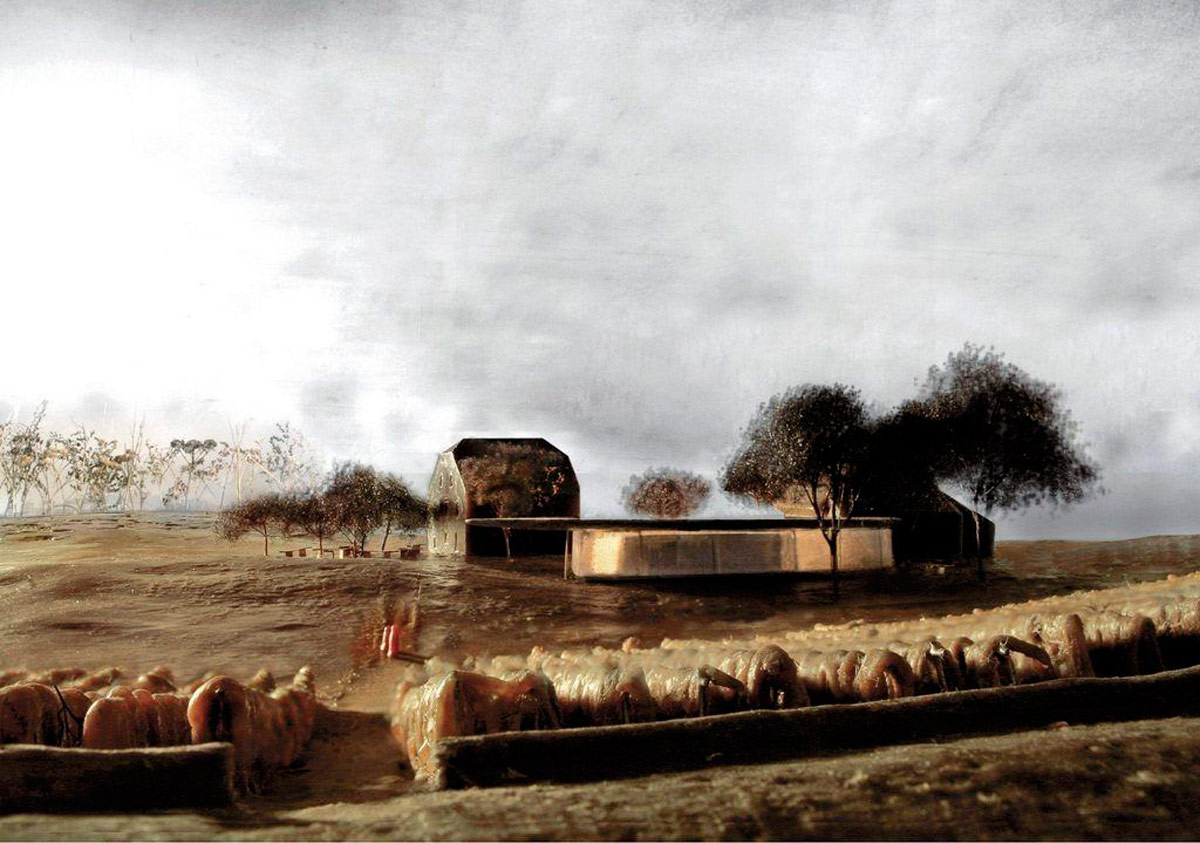 The Summer Restaurant in Ufenau Island, located in Lake Zurich, Switzerland, will be designed by world-renowned Swiss architect Peter Zumthor. The restaurant is expected to become a major attraction in the area, drawing visitors with its stunning architecture and scenic location. Although swimming is prohibited at the island due to conservation efforts, Ufenau Island still offers plenty of attractions for visitors, including a historic 13th-century church and a welcoming inn. The island is also home to a variety of wildlife, including a colony of gray herons, making it an ideal destination for nature lovers. The Summer Restaurant is expected to enhance the island's charm and attract visitors from around the world to experience the unique blend of natural beauty and architectural excellence.

Summer Restaurant in Ufenau Island technical information
I am convinced that a good building must be capable of absorbing the traces of human life and taking on a specific richness… I think of the patina of age on materials, of innumerable small scratches on surfaces, of varnish that has grown dull and brittle, and of edges polished by use.

– Peter Zumthor
Summer Restaurant in Ufenau Images
Ufenau Island – The Monastery Island on Lake Zurich
The monastery island Ufenau is the larger of the two islands on Upper Lake Zurich near Rapperswil-Jona.
Ufenau Island (also called Ufnau) is a nature reserve on Lake Zurich and has been the property of the Einsiedeln Monastery since 965. Swimming is prohibited at the island, but a visit to idyllic Ufenau is still worthwhile thanks to its medieval churches and a friendly inn.
The foundation of a Gallic / Roman temple testifies to settlement in the 2nd / 3rd century; the present parish church St. Peter and Paul was built and christened on it in the 12th century. The first Christian church was already built on a hill in the 7th century. You find the Romanesque chapel St. Martin at the same place today, the interior rooms of which you can view through glass doors.
Summer Restaurant in Ufenau Gallery