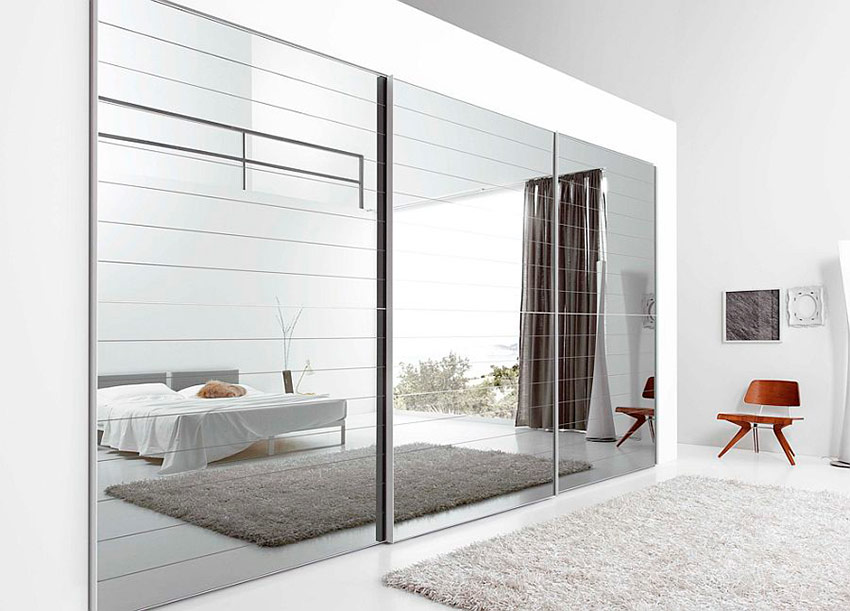 Today's blog article was written by Stewart Naish, project Director at TC&D Construction. As a highly experienced and skilled property refurbishment professional, he shares his wealth of knowledge and insights into the world of interior design and fit out for both residential and commercial property renovations on his Twitter page.
Interior design has developed over the years to encompass various designs and styles in order to create both beauty and functionality. Over the years, minimalistic living spaces have become a norm in metropolitan areas such as Britain and China. With this in mind, interior designers have come up with innovative ways through which successful design can be accomplished in such spaces in order to achieve desirable goals. Below are various design implementations that can be structured into homes typically small and narrow to transform spatial perception. In areas where studio apartments and two bedroom living spaces are popular, clever thinking and ways to make them feel bigger is required.
Separating Spaces with Glass
A lot of homes especially those located in the British metropolitan areas are divided up into small rooms. Most plans now lack walls thus giving them a studio design structure where open space is the key in the design. Glass partitions that allow natural light to flood an interior space are installed, providing space flexibility; and with a wide range of choices which include clear tempered, full satiny translucent, etched, or custom glass, these glass walls can become the signature design element of partitioning methods to divide the rooms. In addition, using glass partitions closes off the open living space whilst creating flexibility and a bit of privacy while allowing light to spread throughout the room.
Walls of Windows
Adding large surface glass windows invites a gaze beyond the home's walls into the open surrounding landscape, which helps in transforming any confined room into a refreshing escape. Small rooms, especially in high-raised buildings immediately feel expensive, open and airy. Also, large glass windows allow for the presence of more natural light which can be used to obscure, brighten, enhance views and transform the outdoors inside. Light makes the room feel larger, cozier, more open and natural. Furthermore, glass works wonders in reflecting light and illuminating surfaces and indoor furnishes tend to stand out more.
Unbreakable Floors
Although rarely used to cover-up the whole floor area, glass floors can deliver huge impact to the overall atmosphere of a floor space. Glass floors are very unique and attractive and add beauty, style and elegance to any interior space. A combination of the glass and extra light immediately makes the rooms look larger and more spacious, and allows for interesting views especially if the glass floor is on a high level looking down. Glass floors are also fantastic in showcasing whatever room you have on the lower level by focusing light in particularly if you have skylights. 
Glass with White Accents
White can be the most refreshing colour to use in your home and invokes a sense of purity, cleanliness, confidence and sophistication. When combined with glass, not only does it offer a crisp and sleek look, it creates an open and spacious interior. This could be a combination of white walls as a backdrop or white accents pieces in your bedroom, living room, hallway or even your bathroom.
Well Placed Mirrors
Mirrors are a common trick and a fantastic way to transform special perception, making the smallest room look bigger. They reflect both natural and artificial light, and when thoughtfully placed, can visually expand and brighten any dull looking space. Think about what parts of the room you would love reflected before deciding where to place your glass mirrors. Opt for mirrors that go from floor to ceiling, and angle this towards the focal point in the room. A good trick is to have a full length mirror against a key wall to make your room look longer and taller, as well as across the windows to create more depth and light. You can also opt for small mirrors and group them together to create a cool design and have them act like one large piece. This enhances the look and a feel of the room and plays well as a statement wall in a narrow room and bring about a dramatic effect.
Open Skylight
A glass roof is another way of transforming special reception, while harnessing the sun and flooding the room with dazzling natural light. The skylight can be used in different areas of the house and it is a stunning architectural element that brings the beauty of the outdoors inside. To experience its full effect, imagine a skylight paired with a glass floor to allow even more light to pass through while brightening up the room and visually expanding it from all the way up to the surface below.
[cite]