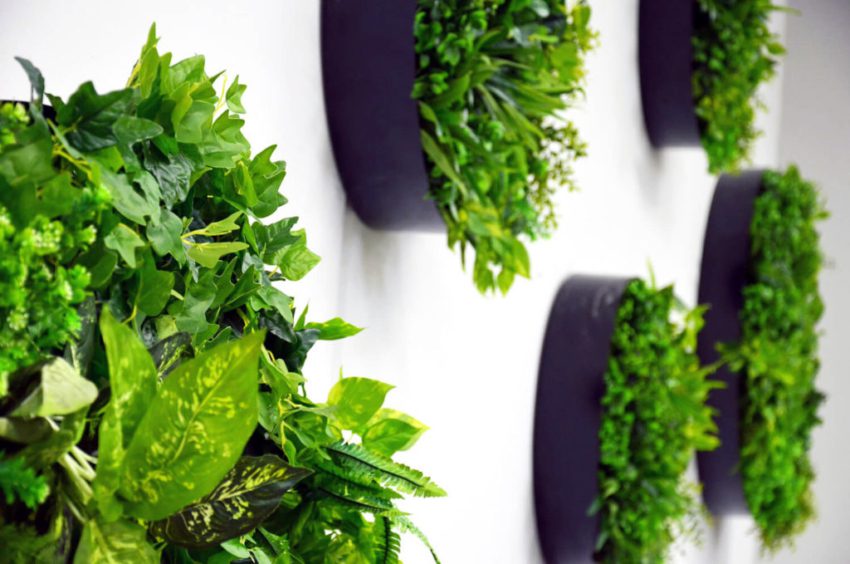 The following article has been done in collaboration with Designer Plants, a high-quality manufacturer of "faux foliage."
Artificial plants are amazingly popular nowadays and for a good reason! There are a lot of people who love the look of plants in their home but simply cannot commit the time and energy into maintaining real plants. Artificial plants won't die on you and require very little maintenance, so they are a fantastic option for busy plant-loving folks and home decorators. 
There's a variety of artificial plants out there, made by many different manufacturers, and with that comes a fact you simply cannot escape: there can be a vast difference in the quality and lifespan of these artificial plants, particularly when it comes to treating them with UV protection to combat fading.
Manufacturers of high-quality faux foliage blend their UV protection within the material of the artificial plant during the manufacturing process itself, resulting in a long-lasting artificial plant that is resistant to fading and cracking. Other manufacturers may treat their artificial plants with a UV protection spray after the plants have been manufactured, while others simply do not treat their artificial plants with UV protection at all.
Steps In Preparing and Cleaning Artificial Plants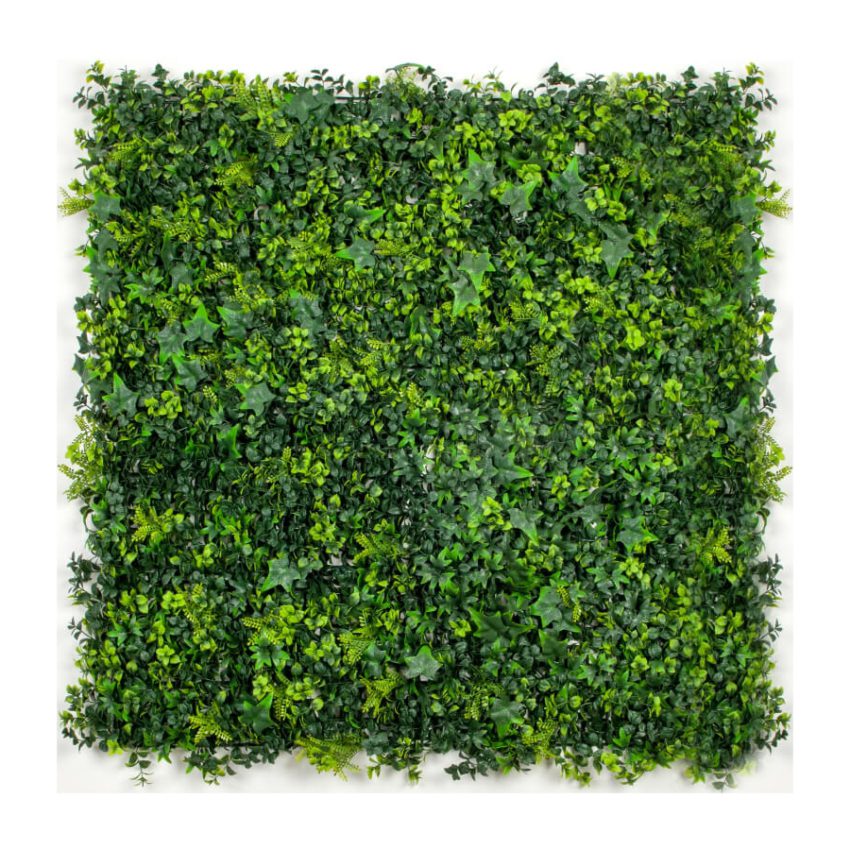 Artificial plants require very little maintenance to look good and last long. Here are a few steps you can take to prepare and clean your artificial plastic plants to make sure they look fantastic!
Remove dust with a feather duster.


The first thing you need to do is remove dust and debris from your plant using a feather duster. Depending on the level of dust build-up, you may need to wipe it down with a damp cloth. Feather dusters and cloth made of microfiber material are especially great at removing dust.


Spray plant with a cleaning spray.
Once your plant is free of dust, use a non-abrasive household cleaning spray such as window cleaner or multi-purpose spray to clean the plant thoroughly. Leave this on for 15 minutes to work well. 


Wipe down the plant
Use a damp cloth to wipe off any remaining cleaning substance, and then use a dry cloth to dry it down.


Spray plant with a UV protection spray (if required)
If your plant was manufactured with UV treatment blended within its materials, you can skip this step. If your plant has only been sprayed with a UV treatment spray or has no UV protection at all, you must spray it with a high-quality UV protection spray

to prevent damage caused by the sun.




Leave the plant to air dry.
Allow your plants to dry completely before placing it in its spot in your space!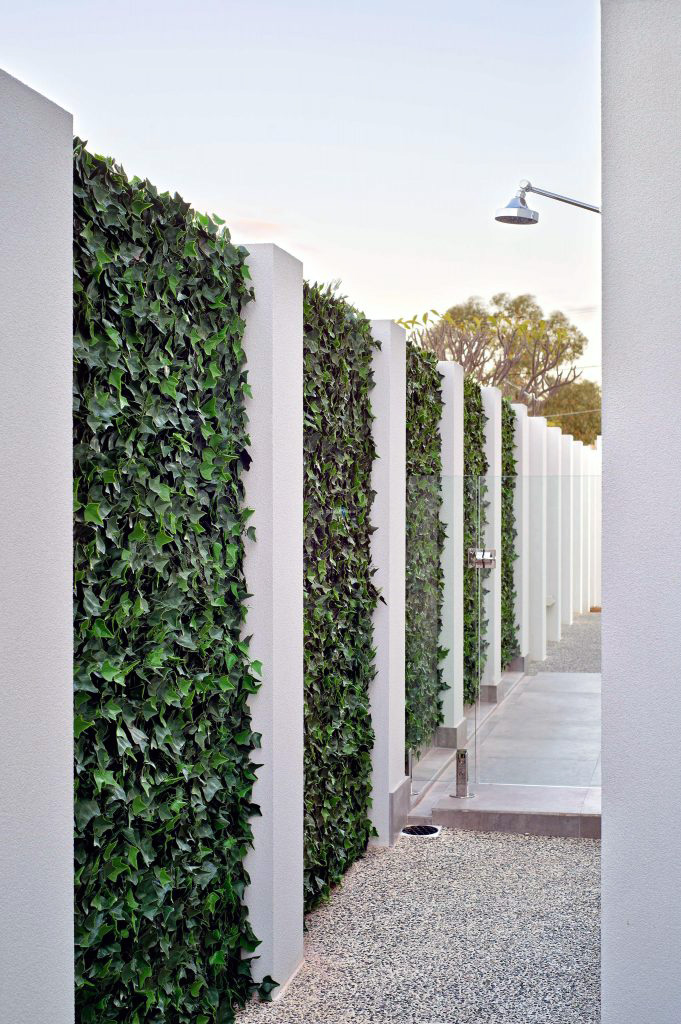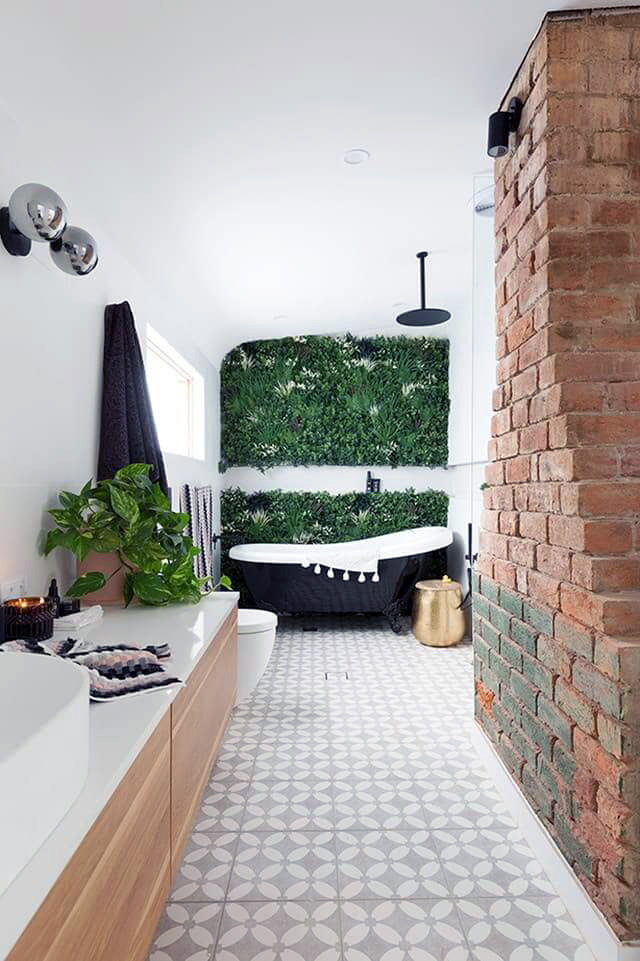 How do I protect my artificial plants outside?
Artificial plants are fantastic in any space and can look incredibly beautiful outdoors. If you are planning to place your artificial plants outside, there are several things you can do to protect it and ensure that it looks great for years to come.
The first thing to consider is the exact location where you intend to place your artificial plant. A plant that is placed in direct sunlight will generally fade faster than plants that are placed in the shade. 
You should also consider the weather conditions that the plant will be subjected to. If there are areas in your yard that are routinely subjected to harsh winds and heavy downpour, this can really affect the integrity of your artificial plant.
So if you're looking to place your plant outdoors, a shaded area with protection from harsh weather is the perfect spot for your outdoor plant!
Don't forget to further protect your plant by using UV protection spray if it does not have that UV protection built-in. Sun damage can cause dryness, cracking, and fading, so UV protection is a must if you want your artificial plants to be protected against these factors.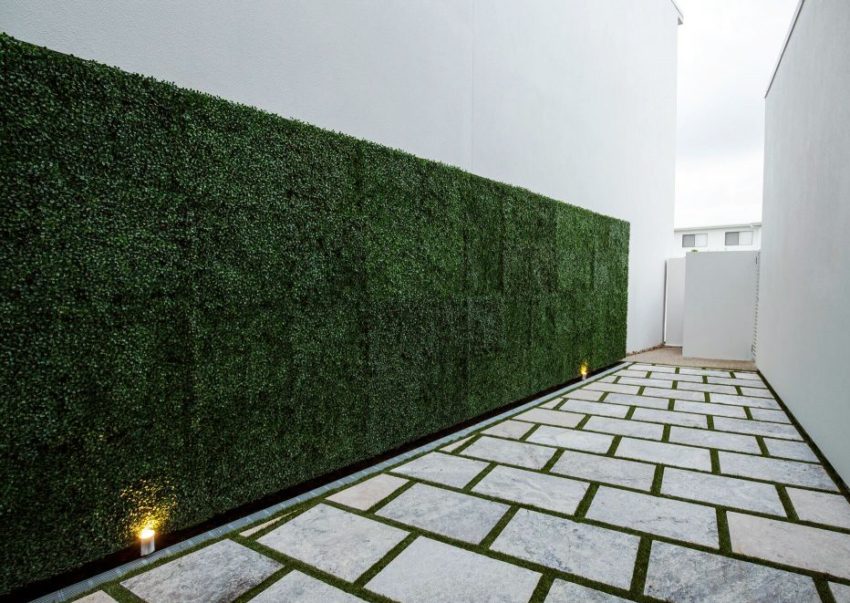 Protect Your Artificial Plants From Fading Outside
Thoroughly cleaning your artificial plants every six months and making sure to prioritize UV protection for them, are the two best ways to ensure the longevity and vibrancy of your artificial plant, particularly if it's being placed outdoors.
Artificial plants are truly 'evergreen,' so taking steps to ensure their long life will keep your plants looking fabulous for a long time!