Completed in 2023 by Manuel Urbina, the Heyford Avenue Residence is more than just a project; it's his own personal haven in the bustling cityscape of South London. This artful transformation of a Victorian terraced flat into a contemporary living space showcases Urbina's meticulous attention to detail, reflecting a harmonious blend of aesthetics and functionality that embodies his architectural philosophy.
Heyford Avenue Residence Technical Information
One of the main driving factors for the project was working within a tight construction budget, as we are a young couple with a dog. […] The project demonstrates that through extensive material and product research, a quality way of living is affordable on budget. By applying a light touch to create the desired internal layouts and extensions, we were able to make a significant impact on our everyday lifestyle.

– Manuel Urbina
Heyford Avenue Residence Photographs
A Refreshed Victorian Tale
The Heyford Avenue Residence began as a Victorian terraced flat in dire need of refurbishment. What was once a structure plagued by age and deterioration has been transformed into a radiant, contemporary living space. The extension adds a fresh chapter to the building's storied past, all within a limited budget which makes this achievement all the more remarkable.
Urbina's design skillfully incorporates natural elements into the home's interior. The minimalistic approach is enriched by a palette of light colors and organic materials that invite the garden into the living space. A prominent skylight accentuates the extension's pitched roof, casting sunlight that dances across the washed-plaster and micro-cement surfaces. The result is a home where every corner seems to breathe and glow with natural light.
One of the project's crowning achievements is its demonstration that quality living doesn't require an extravagant budget. As Urbina and his partner, a young couple accompanied by their dog, embarked on this journey to make their London dream a reality, they faced the daunting task of marrying design elegance with financial constraints. Extensive research and clever choices, like using IKEA cabinets that mimic bespoke joinery, proved that a dream home can be both stunning and affordable.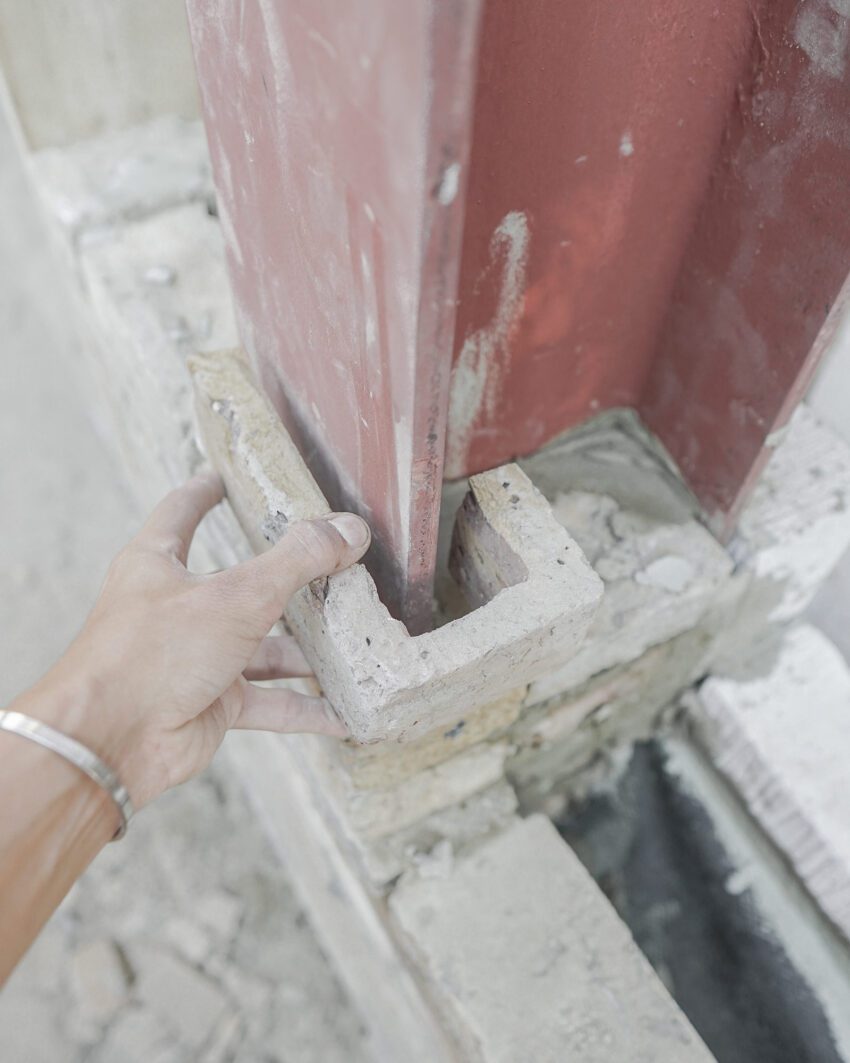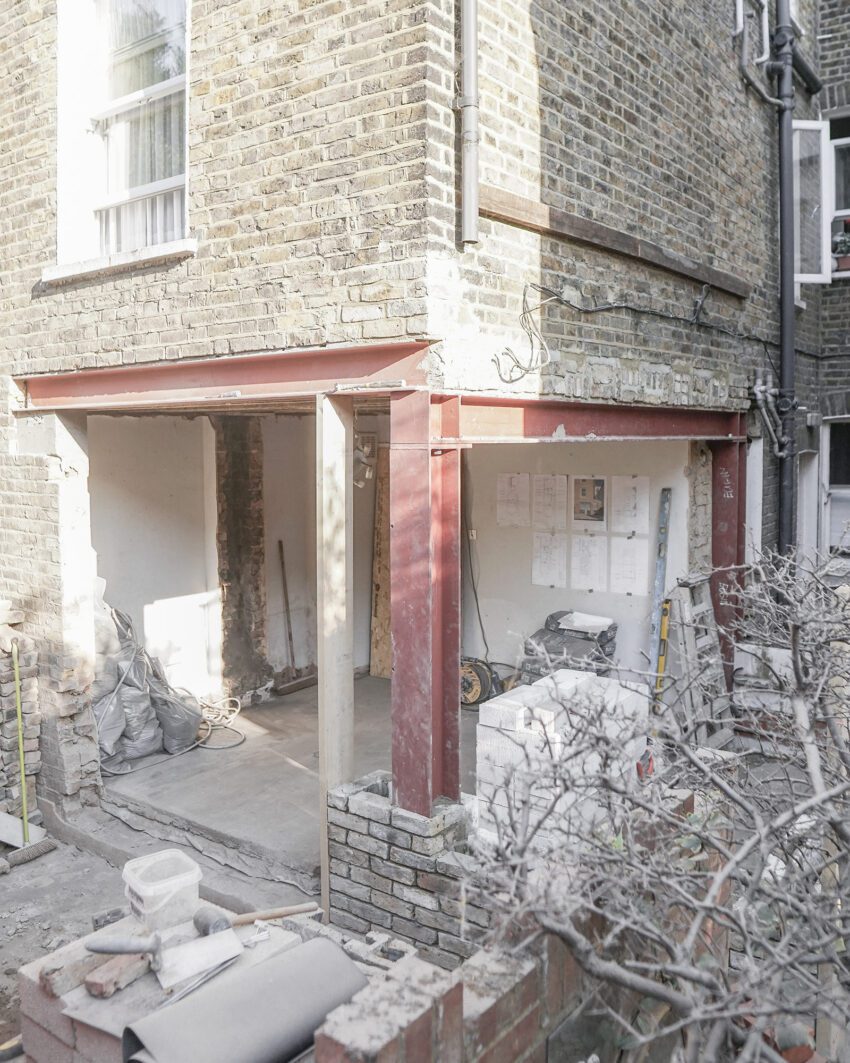 A Clever Use of Space
In a residence where floor area is precious, Urbina has ingeniously integrated storage without compromising aesthetics or flow. From the kitchen to the hallway and bedroom, the storage solutions are an integral part of the architectural language. An unexpected find of additional space below the stairs was creatively converted into "in and out storage," perfect for the bustling lifestyle of urban dwellers.
The Heyford Avenue Residence is more than just a refurbishment project; it's a personal statement by an architectural designer living his craft. It's a home that reflects its occupants, balancing design, budget, and lifestyle in a space that feels alive and connected to both its historical roots and natural surroundings.
Manuel Urbina's achievement is an inspiring example of how the careful orchestration of design, materials, and a commitment to a vision can transform a living space into a resonating piece of art. It serves as a compelling case for timeless architecture and proves that quality living can be crafted within the grasp of a modest budget.
Heyford Avenue Residence Plans
Heyford Avenue Residence Image Gallery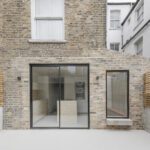 About Manuel Urbina
Manuel Urbina is a seasoned architectural designer with a rich academic and professional background. His career trajectory includes working at Granit Architects during his fourth year and subsequently establishing Manuel Urbina Studio in 2020. Engaging in private projects while maintaining his full-time practice duties, Manuel's extensive work spans both residential and commercial designs across London. His multifaceted expertise extends beyond traditional architecture, encompassing various design industries, from architecture to interior design, illustrating a holistic and innovative approach to his craft.