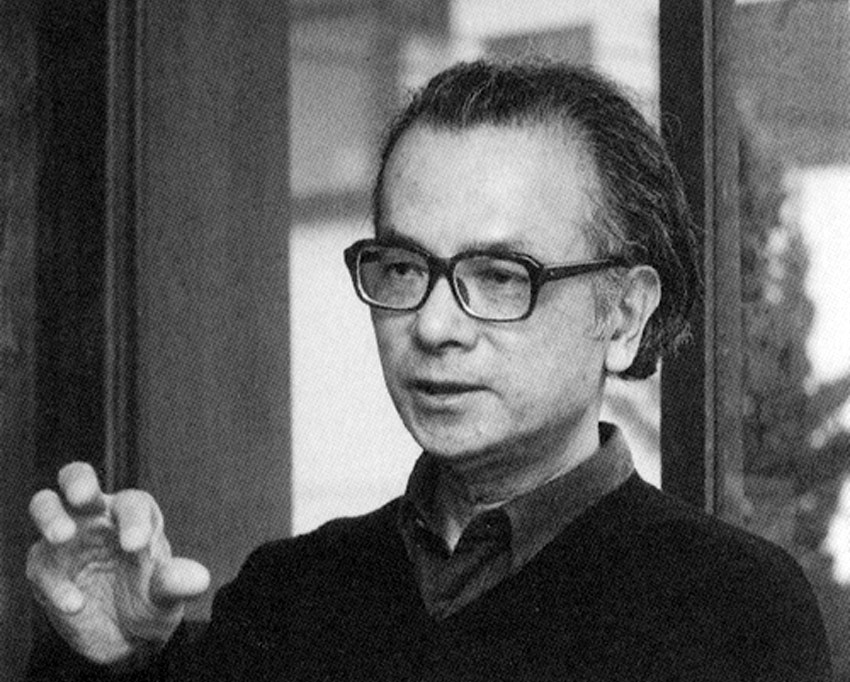 Kazuo Shinohara Profile
Architect / Japan /  Works of Kazuo Shinohara
Kazuo Shinohara ( April 2, 1925 – July 15, 2006) was an influential Japanese architect, forming what is now widely known as the "Shinohara School," which has been linked to the works of Toyo Ito, Kazunari Sakamoto, and Itsuko Hasegawa.
He studied at the Tokyo Institute of Technology (TIT), finishing in 1953 and becoming a professor in 1970. He established his practice in 1954, going on to design more than 30 residential buildings and many key public buildings across Japan.
His work is generally classified as having strong qualities of lucidity and ephemerality, and for these reasons is often seen as ideologically influential on Toyo Ito's work.
He was awarded the Architectural Institute of Japan's (AIJ) grand prize in 2005. In 2010 the Biennale di Venezia awarded a special commemorative Golden Lion in memory of Kazuo Shinohara. Kazuo Shinohara's works include a large number of successful public and private buildings, such as the House in Yokohama and the House in Ashitaka 1977
A key figure who explicitly rejected Western influences yet appears on almost every branch of the family tree of contemporary Japanese architecture… is Kazuo Shinohara… His effects on the discipline as a theorist, designer and teacher have been immense.

– Thomas Daniell
Kazuo Shinohara Bibliography – Recommended Books 
This bibliography consists of a selective list of books relating to Kazuo Shinohara's Architecture.
Series: The Japan Architect
Paperback: 144 pages
Publisher: Japan Architect (March 1, 2014)
Language: Japanese, English
ASIN: B00ICPZZ46
Product Dimensions: 11.6 x 8.9 x 0.6 inches

Description by publisher: Renowned post-war Japanese architect Kazuo Shinohara always placed great emphasis on the presentation of his works in magazines, enabling his efforts through various methods of expression: photography, commentary and analysis, and detailed diagrams. This special issue is dedicated to his works, wherein previously published materials are featured almost identically to the form they were initially presented in JA and Shinkenchiku magazines. Including more than 50 works and projects, from private houses to public buildings and urban visions, plus an essay by architect Shin-ichi Okuyama, it is an authoritative and complete overview of his career.

SHOP NOW →
Paperback: 120 pages
Publisher: Rizzoli/Institute for Architecture & Urban Studies; illustrated edition (November 1982)
Language: English
ISBN-10: 0847804518
ISBN-13: 978-0847804511
Product Dimensions: 9.6 x 8.4 x 0.3 inches

Description by publisher: An excellent book covering the work of Japanese architect Kazuo Shinohara. Lots of drawings and photographs.

SHOP NOW →
Series: 2g (Book 58)
Paperback: 296 pages
Publisher: Editorial Gustavo Gili, SL; first edition (September 1, 2011)
Language: Spanish
ISBN-10: 8425224144
ISBN-13: 978-8425224140

Description by publisher: Kazuo Shinohara (1925-2006) has proved to be the most influential architect of his generation in shaping contemporary Japanese architecture. His influence stretches from Toyo Ito, Itsuko Hasegawa, and Kazunari Sakamoto, via Kazuyo Sejima, to the many excellent young studios working today. Nevertheless, his work remains little known in the West, partly due to the scarcity of publications on his work – which in turn was due to the rigorous control the architect maintained over the publication of his work. Shinohara carefully selected the photographs and texts that accompanied each project and even refused Gustavo Gili's first proposal in 2001 to revisit and photograph his buildings. This publication has only been possible after his death in 2006, thanks to the heirs' generosity.

SHOP NOW →

Other recommended Books of Kazuo Shinohara
Kazuo Shinohara: a selected bibliography / Anthony G. White. 1990, Japanese, English, French, Book edition. Monticello, Ill., USA: Vance Bibliographies, [1990]
Kazuo Shinohara – Houses and Drawings. ISBN-10: 439500816X
Kazuo Shinohara: 3 Houses (English and Japanese Edition), ISBN-10: 3037611677
Kazuo Shinohara (1996), Publisher: TOTO publication, ISBN-10: 4887061390
Kazuo Shinohara – View From This Side by Rollo Press