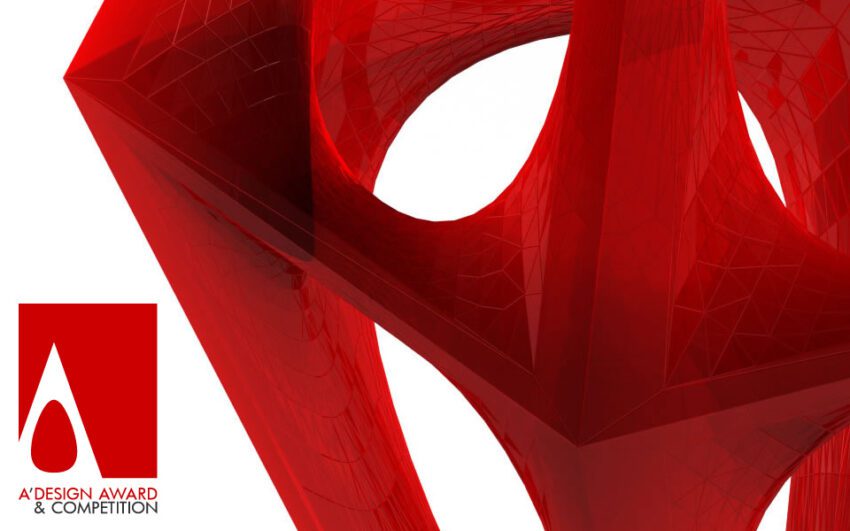 The A' Design Awards & Competition 2022-2023 is currently open for submissions! Until September 30, participants can submit their designs for regular submissions. Winners will be announced to the public on April 15, and we will make sure to share our favorites on ArchEyes.
The A' Design Award & Competition has a philanthropic goal to advance society by pushing the frontiers of science, design, creativity, and technology forward by creating incentives for innovators to come up with better ideas. Besides, the award has immense benefits for participants in terms of fame, prestige, recognition, credibility, publicity, and international awareness. Upon entering the competition, designers receive a preliminary evaluation of their work, letting them know how the design will rank.
All entries are peer-reviewed and juried by an international panel of academics, design professionals, and press members. There are over a hundred categories to choose from, including specialized design awards such as the Good Industrial Design Award, Good Architecture Design Award, Good Product Design Award,  Good Communication Design Award, Good Service Design Award, or the Good Fashion Design Award among other categories
In today´s article, we've rounded up some of our favorite designs from the previous year's competition to help kick-start your submission!
Kaisa Yuebanshan Community Center by Shenzhen TIANHUA & Kaisa Group
Designer: Zheng Jian, Assistant Designer: Li Shengpeng, Du Bangguo, Xu Yixiang and Xue Ming
Winner Category: 2021 – 2022, Gold A' Architecture, Building, and Structure Design Award Winner
Inspiration: "The designers have excavated the local culture of Zhongshan and absorbed the architectural layout and cultural connotation of the Chen Family Ancestral Hall. They hope that the Life Aesthetics Hall will also have a multi-dimensional space to accommodate the daily real public life of the crowd. Based on the warm climate of Lingnan, architecture and landscape are closely related."
Beach Cabin on the Baltic Sea Hospitality by Peter Kuczia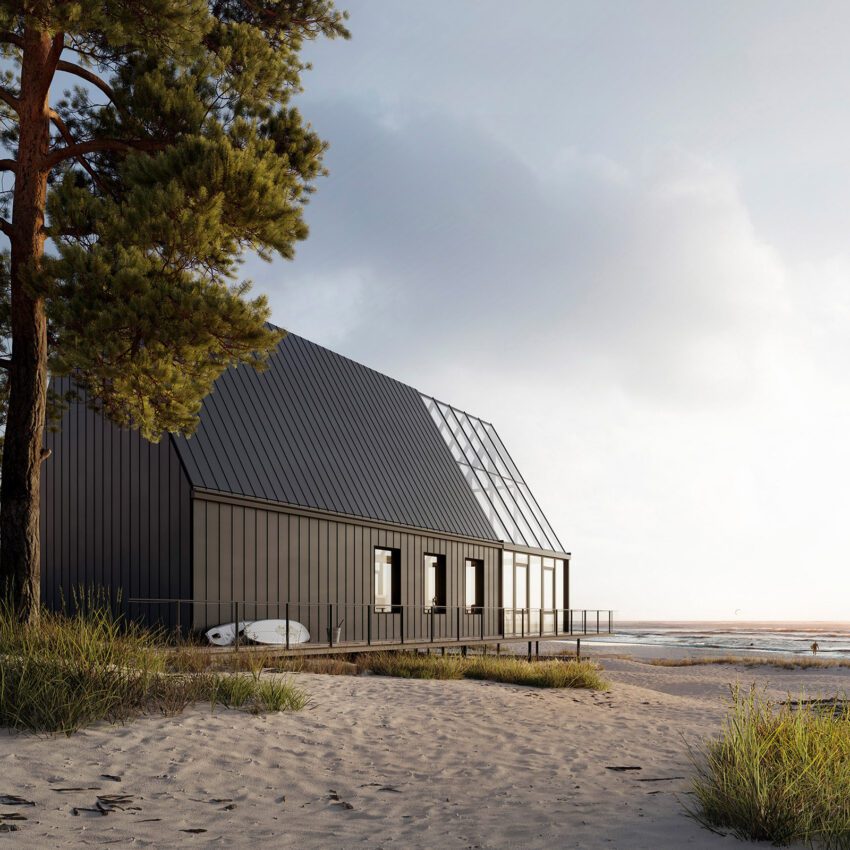 Designer: Peter Kuczia
Winner Category: 2021 – 2022, Gold A' Architecture, Building, and Structure Design Award Winner
Inspiration: "The building is located in the north of Poland, in a climate zone where temperatures are moderate for most of the year. The winter garden contributes to passive solar energy harvesting through its glazing and to improving the energy balance of the building. In this way, the building not only opens beautiful views of the scenic landscape but also has ecological advantages."
City Above the Clouds Multifunctional Office by gad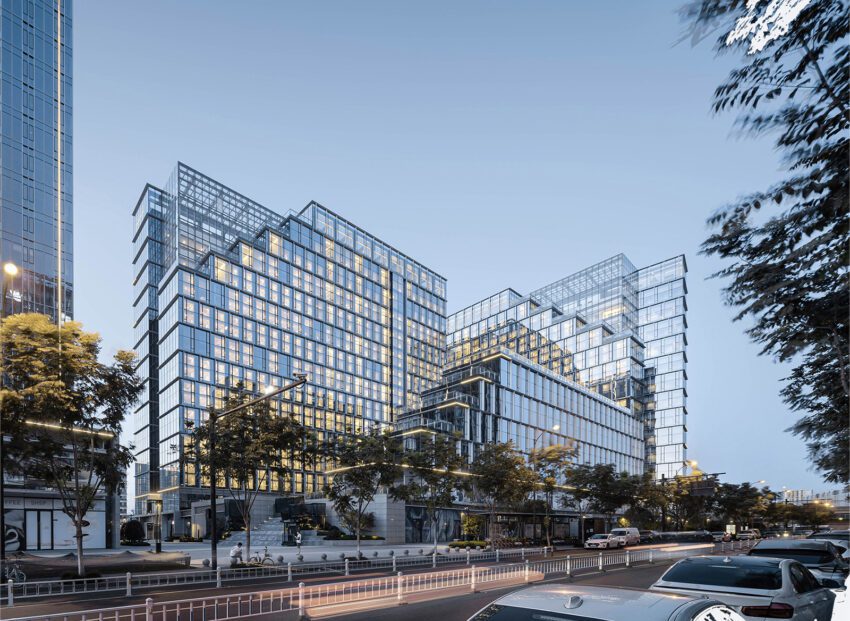 Designer: Project Director: Zhang Wei, Lead Designer: He Zhen, Architects: Wu Xiaodong, Zheng Weijian

Winner Category: 2021 – 2022, Gold A' Architecture, Building, and Structure Design Award Winner
Inspiration: "Inspired by keywords such as ideal city and future community, the architects created a futurist architectural form that focuses on openness, cooperation, and sharing. The idea of architects is to balance life and work. Attract the youth from online to offline to communicate with others and embrace nature, and provide a community living space. From the combination of office and commercial businesses to the sharing of production resources, creating a new way of working and living is what we need."
Nanning Tanjing Display Center by Shanghai PTArchitects
Designer: Hu Qiao, Li Lin

Winner Category: 2021 – 2022, Gold A' Architecture, Building, and Structure Design Award Winner
Inspiration: "Located in the Core Living Area of Wuxiang Lake, Nanning, Guangxi Province, Tanjing Display Center enjoys easy traffic access and complete surrounding facilities. Upholding the concept to show respect for history and reverence for the land, architects have integrated the diverse cultural veins of Nanning to create Tianjin community facility series under "One City, One Tanjing". Throughout Tanjing architecture series, there is no consistent style or aesthetics, the only connection lies in the living environment that people feel is closely related to the current urban conditions."
The Westin Miyako Kyoto Chapel Renovation by Takenori Katori and Fumi Habara
Designers: Takenori Katori and Fumi Habara
Winner Category: Interior Space and Exhibition Design Category, 2020 – 2021
Inspiration: As a show of respect to the abundant natural surroundings, rock and wood take center stage in this sacred space imbued with a traditional Japanese aesthetic. we utilized as much of the existing framework as possible while also incorporating elements of traditional shrine and temple architecture, adding a wooden ceiling lattice interwoven with indirect lighting that evokes sunlight pouring through the branches of trees and highlights the beauty of the shadows and gradations that are created as light falls through the multi-layered lattice.
House in Repino Residential by Shamsudin Kerimov
Designers: Shamsudin Kerimov and Ekaterina Kudinova
Winner Category: Architecture, Building and Structure Design Category, 2020 – 2021.
Inspiration: The main source of inspiration was the unique natural environment of the region. For the project, the natural materials were chosen: stone characteristic to the local environment, wood, and metal. All of them will change in time for architecture to fuse with the natural environment.
Wandering in the Woods Kindergarten by L and M Design Lab
Designers: Wandering in the Woods
Winner Category: Winner in Interior Space and Exhibition Design Category, 2020 – 2021.
Inspiration: The original structure resembled a liner with limited space and poor sunlight. Out of considerations of structural stability and costs, the design keeps the entire structure and create an atrium running vertically through three stories. The design guarantees that all classrooms receive natural light from both sides. Columns become trees and beams become bridges to form abundant spatial effects. Taking advantage of the original structure, the atrium transforms the "liner" into a "woodland.";
Be Water Lamp by Fernando Correa
Designer: Fernando Correa
Winner Category: Lighting Products and Lighting Projects Design Category, 2020 – 2021
Inspiration: The design is inspired by the continuous, soothing and hypnotic effect the sunlight reflected on the moving surface of water makes against vertical walls, under bridges and boats' hulls. Other chromatic possible variants emitted as the lamp's water original effect are: Fire with the ardour of its flames, Air represented by the phenomenon of the northern lights (aurora borealis) and finally Earth inspired by lavender fields in Provence transforming and characterizing the surrounding environment.
Samaranch Memorial Museum by Archiland
Designer: Archiland, HAO design(New York), COWI, Kragh & Berglund and TADI
Winner Category: 2019 – 2020, Gold A' Architecture, Building, and Structure Design Award Winner
Inspiration: The original intention is to build a green building that commemorates Mr. Samaranch and inherits the Olympic spirit. It was transformed through the five Olympic rings: the main building presents two intersecting circles, and the other three circles transform into a sunken courtyard. The "8" shape commemorates the 2008 Beijing Olympic Games. The "S" shape stands for "Samaranch"; the third is that the shape symbolizes Infinity and eternity.
Piks Construction Toy by Oppi
Designers: Hansel Schloupt (CEO & Product designer), Bastien Schloupt (COO), Dr. M.B. (Child Psychiatrist specialized in ADHD) and Chrystelle Payet (Child Teacher & Educational Consultant Specialist)
Winner Category: Toy, Games and Hobby Products Design Category, 2020 – 2021.
Inspiration: Piks has been designed thanks of two sources of inspiration: the collaboration with educational specialists and the need to provide kids new open-ended way to play. Because of our commitment to offer a toy that develops concentration skills, we decided to seek inspiration from the field of education, more precisely from kids' concentration disorders ADHD. By making design research – consulting child psychiatrists or occupational therapists – we were able to identity a list of the most important children's cognitive needs to increase.
Interpretation Centre of Romanesque Exhibition Centre by spaceworkers
Designers: Henrique Marques, Rui Dinis, Rui Rodrigues, Rui Miguel, Sérgio Rocha
Winner Category: 2019 – 2020, Gold A' Architecture, Building, and Structure Design Award Winner
Inspiration: Based on the concepts of Romanesque architecture in Portugal, the building aims to be a transitional element between the present and the distant past. In a simple way, the volumetric proposed contains the principals of unity within diversity, appearing under the form of several volumes with different heights and dimensions, demonstrating the diversity that Romanesque buildings have left us. Therefore, each volume ceilings reinterprets one of the roof types used in Romanesque architecture.
Evd Office by Yang Bing and Hao Liyun
Designers: Yang Bing, Hao Liyun
Winner Category: Interior Space and Exhibition Design Category, 2020 – 2021.
Inspiration: The designers created a U-shaped area that combines with one long side and the five large windows, allowing natural light to filter in and diffuse freely. The entrance protrudes towards the foyer, due to the consideration of fire control regulations. Its position and width for evacuation bring new opportunities for organizing spatial pattern and form. The overall spatial design starts here.
House for Parents Residence by Masakatsu Matsuyama
Designer: Masakatsu Matsuyama
Winner Category: 2019 – 2020, Silver A' Architecture, Building, and Structure Design Award Winner
Inspiration: As a traditional daily custom in this island, people gather and stay under the shadow of large trees. We aimed to create architecture that celebrates the culture of the region and leads to re-emerge the spirit of traditional life on the island. The space under the large roof, which is supported by thin steel columns, provides a shady and cool, comfortable interior that suite the severe climate on the southern island.
Newme Medical Beauty Hospital by Jiang and Associates Creative Design
Designer: 

Jiang and Associates Creative Design

Winner Category: Interior Space and Exhibition Design Category, 2020 – 2021.
Inspiration: On this project, the inspiration should come from user needs, not metaphysical emotional sustenance. After researching the market, we found that the proportion of men and women in the medical beauty market will become more evenly amount in the future, so the inspiration was the gender neutral sensory experience. The arch is an excellent geometric shape that combines strength and softness. The gender orientation is entirely determined by the details and materials used in the arch. Thus the inspiration from the analysis led to the completion of the project.
Pluto Task Lamp by Heitor Lobo Campos
Designer: Heitor Lobo Campos
Winner Category: 2019 – 2020, Gold A' Lighting Products and Lighting Projects Design Award Winner
Inspiration: Pluto was inspired by telescopes, which use tripods and dynamic but stable forms. But instead, I sought to design a light that focuses on the earth instead of the stars.
Sada Bike Hubless Foldable Bike by Gianluca Sada
Designers: Gianluca Sada and Luca Scudieri
Winner Category: 2019 – 2020, Platinum A' Vehicle, Mobility, and Transportation Design Award Winner
Inspiration: Demanding mobility-related service has its consequences on society: street congestion of metropolitan hubs is the everyday challenge commuters have to face, and it is a source and stress and delays. «You never change things by fighting against the existing reality. To change something, build a new model that makes the old model obsolete.» R.Buckminster Fuller Promoting and enabling virtuous behaviors for smart mobility, intermodality, sustainability for the environment are the values driving Sada Bike
Riposo Coffee Set by Mikhail Chistiakov
Designer: Mikhail Chistiakov
Winner Category: 2019 – 2020, Silver A' Bakeware, Tableware, Drinkware, and Cookware Design Award Winner
Inspiration: The concept is based on an approach to classical subjects from functionalism and strict geometry. This project was inspired by the manifestos of the Russian avant-garde, the German Bauhaus, and constructivism: what is functional and convenient is also beautiful.
Hera Sailing Yacht by Nicola Mondini
Designer: Nicola Mondini
Winner Category: 2019 – 2020, Bronze A' Yacht and Marine Vessels
Design Award Winner
Inspiration: Hera is a concept sailing yacht inspired by J-Class vessels, the single-masted racing sailboats built in the 1930s to compete in America's Cup. This concept is a futuristic interpretation that celebrates these peak racers through innovative materials and innovative shapes.
Registration to A' Design Award & Competition 2022-2023 is open now.
The deadline for regular submissions is September 30, 2022. Results will be announced to the public April 15th.