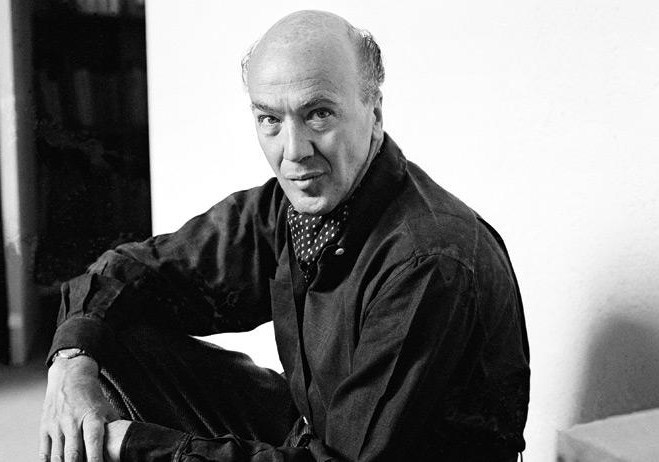 Luis Barragan Biography and Profile
Architect / Mexico / Works of Luis Barragan
Luis Ramiro Barragán Morfín (1902 – 1988) was a Mexican architect and engineer who won the Pritzker Prize in 1980. His work is often quoted about minimalist architecture despite the use of color due to the architectural ideas of forms and spaces which Barragán pioneered. Barragán's influence can be seen in many of Mexico's contemporary architects, especially in Ricardo Legorreta's projects.
His professional training was in engineering, resulting in a degree at the age of twenty-three. His architectural skills were self-taught. In the 1920s, he traveled extensively in France and Spain and, in 1931, lived in Paris for a time, attending Le Corbusier's lectures. His time in Europe, and subsequently in Morroco, stimulated an interest in the native architecture of North Africa and the Mediterranean, which he related to construction in his own country.
In the late 1920s, he was associated with a movement known as the Escuela Tapatía or Guadalajara School, which espoused a theory of architecture dedicated to the vigorous adherence to regional traditions. His architectural practice was based in Guadalajara from 1927 until 1936, when he moved to Mexico City and remained until his death.
Barragán called himself a landscape architect, writing in the book, Contemporary Architects, (Muriel Emanuel (ed.) published by St. Martins Press, 1980), "I believe that architects should design gardens to be used, as much as the houses they build, to develop a sense of beauty and the taste and inclination toward the fine arts and other spiritual values." And further, "Any work of architecture which does not express serenity is a mistake."
A religious man, Barragán and his work have been described as "mystical" as well as serene. His chapel for the Capuchinas Sacramentarias is evidence of both qualities. He designed many stables, fountains, and water troughs that manifest many of these same qualities because of his horses' interest.
About the art of seeing, Luis Barragan said: "It is essential to an architect to know how to see, to see in such a way that vision is not overpowered by rational analysis."
Luis Barragan Bibliography – Recommended Books
This bibliography consists of a selective list of books relating to Luis Barragan's Architecture.
Paperback: 128 pages
Publisher: The Museum of Modern Art (January 1, 1976)
Language: English

Description: Published by The Museum of Modern Art in 1976 for an exhibition, the text discusses seven of the major works of Barragán, considered by many of Mexico's most prominent 20th-century Mexican architect, known especially for his plazas and gardens. Illustrated with color and black and white photographs of Mr. Barragan's work.

SHOP NOW →
Hardcover:

248 pages
Publisher: Rizzoli (December 15, 1997)
Language: English

Description by publisher: Luis Barragan is an icon of contemporary architecture-a genius of color, light, walls, the garden, the tower, the rooftop; he has influenced an entire generation of current architects, not least of them his one-time collaborator Ricardo Legorreta. Admirers of his work note its serenity, its harmony. In 1979, when Barragan was presented the Pritzker Prize, his work was referred to as "a sublime act of the poetic imagination." It is this aspect of Barragan's work that is presented in The Life and Work of Luis Barragan, a biographical portrait that reveals Barragan as a master of what he himself called "emotional architecture."

Barragan's impressions and influences are recorded here, from his early years in Guadalajara to his work in Mexico City and his highly inspiring travels in the Alhambra, the villages of Greece, and northern Africa. His rejection of Le Corbusier's concepts and the International Style and his embrace of the ideas of the French intellectual, painter, and landscape architect Ferdinand Bac provided a valuable framework for understanding both the theory and form of Barragan's oeuvre.

SHOP NOW →
Paperback: 228 pages
Publisher: Trilce Ediciones (March 1, 2007)
Language: English

Description by publisher: When architect Luis Barragán (1902-1988) won the Pritzker Prize in 1980, he marveled that "publications devoted to architecture have banished from their pages the words Beauty, Inspiration, Magic, Spellbound, Enchantment, as well as the concepts of Serenity, Silence, Intimacy and Amazement. though I am fully aware that I have not done them complete justice in my work, they have never ceased to be my guiding lights." Barragán's aesthetic makes him colossally relevant in an art world rediscovering beauty. Here critic and curator Hans Ulrich Obrist has gathered 30 of today's most interesting and relevant artists and architects to interpret Barragán's work from every angle: Contributors include Gilbert & George, Olafur Eliasson, Fischli & Weiss, Liam Gillick, Douglas Gordon, Roni Horn, Rem Koolhaas, Ed Ruscha, and Rirkrit Tiravanija.

SHOP NOW →
Paperback: 224 pages
Publisher: Thames and Hudson (January 1, 1996)
Language: English

Description by publisher: Barragan – The Complete Works collects over 300 illustrations, including Barragan's drawings; photographs of his work; re-drawn plans, elevations, and scale models of important projects; texts by Alvaro Siza, Antonio Toca, and J. M. Buendia, as well as an essay by Barragan himself; and an unabridged transcription of his Pritzker Prize acceptance speech. This book is the essential compendium of the work of this great master architect.

SHOP NOW →
Hardcover: 211 pages
Publisher: RM; 1st edition (December 31, 2011)
Language: English

Description by publisher: Luis Barragán: His House book presents the crowning achievement of the architect who was awarded the Pritzker Prize in 1980: his own house, considered one of the ten most important twentieth-century houses. Originally built in 1947 and continually renovated by the architect, it would come to be considered Barragán's masterpiece, the laboratory in which he developed his new architectural language. Today the house ranks as one of the most important examples of modern architecture in Mexico and was named a World Heritage Site by UNESCO in 2004. Luis Barragán: His House offers a complete visual tour of the house and studio, as well as the superb garden that surrounds it.

The entire house has been specially photographed for this volume, with meticulous attention being given to the treatment of color and light so essential to Barragán's work. This book includes three essays by experts in Barragán's work: "The House and Its Cultural Context," by Daniel Garza Usabiaga, "Architecture: A Personal Space," by Juan Palomar, and a detailed account of Barragán's library and collection of artworks and objects by Alfonso Alfaro.

SHOP NOW →

Other Recommended Books:
Works of Luis Barragan