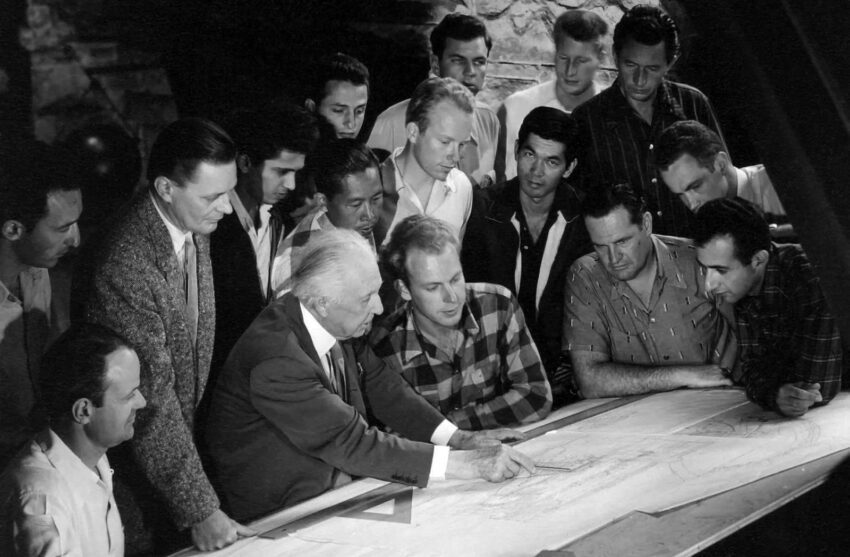 If you have ever glazed over a breathtaking building, you might wonder how someone came up with the idea of it. Architecture is a wonderful field that combines creativity, technology, and problem-solving. If you want to become a renowned Architect in the future, here are the major steps to take.
Step 1. Accept the Long Road
According to the National Council of Architectural Registration Boards, it takes about 11 years to become a licensed professional with individual practice.
That's why the first step is to acknowledge that it is not going to be an overnight success. To become a professional, one needs to fulfill educational requirements, acquire real-life practice, and develop essential skills.
If you are already in college and sure about your choice, take Architecture as your major. The sooner you do it, the better, as an undergraduate degree in this field usually takes about 5 years to complete.
Do not worry that you won't be able to keep up with the curriculum. Yes, it can be challenging. But there is always help out there. If you struggle with homework and writing, you can opt to find somebody to do my paper at any point. Such platforms assist with all things academic writing – from writing to editing and proofreading. Professional authors will manage any topic, subject, and format easily. And they can do it even on short notice.
This is a powerful learning opportunity as well. You'll collaborate with experts that know all intricacies of academic writing and will guide you through the process. So there is no reason to worry about homework – as soon as you make up your mind about your career, choose it as your major.
Step 2. Receive Proper Education
If you are still in high school, look into schools and colleges that offer such programs. Consider the tuition, length, internships, and other opportunities. Look into famous alumni and what they've achieved. Make sure that the program you pick is NAAB accredited.
The educational requirements for Architects are:
Undergraduate college degree (5-7 years);

3 years of internships and work experience;

Completion of the Architecture Experience Program (AXP);

Acquire professional license;

Finish a 3-year graduate degree.
It is possible to work in the field after a degree that is not NAAB accredited. Such programs usually take about 4 years to finish. However, you won't be able to get a professional license after such a program.
If you have an undergraduate degree in another field, you can opt for a 2-year Master's program in Architecture (it has to be NAAB accredited).
Step 3. Consider IPAL
IPAL degree stands for an Integrated Path to Architectural License. This is the fastest way to become a licensed professional. But such programs are incredibly dense and require a lot of effort.
In such a case, you will be able to take A.R.E exams while in college. And you will be able to start the AXP program as a student. In the US, there are only about 17 institutions that offer such programs.
It is not suitable for everyone. But if you are ready for a challenge, you'll graduate as a licensed Architect.
Step 4. Get Into Internships
If you follow the normal path after completing an undergraduate degree, you need to get enough experience for AXP. Usually, it means about 3 years of working in the field. Only after that, you'll be able to apply for a license.
According to NCARB, it means about 3,750 hours of internships. This is an essential step to put theory into practice and develop all the skills you'll need for independent practice. After graduation, future Architects need to start their NCARB record to get credits for AXP programs.
There are hour requirements for specific areas like project planning and design, practice management, and construction and evaluation. There is also a list of companies where young adults can apply to gain those credits.
Step 5. Pass the Exam and Get a License
After you've completed AXP, you need to take the final step and pass the Architect Registration Examination. This will make you a licensed professional ready to start contracted or individual practice.
Step 6. Gain Versatile Experience
Although you might know exactly what niche or specialization interests you most, it is still useful to try out different things. At the early stage of your career, opt for different experiences to acquire comprehensive knowledge of the field.
This will make you a well-rounded Architect that has a good comprehension of all aspects of the job. After that, you can always focus on one niche.
Step 7. Develop Your Portfolio
Start working on your portfolio and update it regularly. A strong portfolio is a foundation of career success. It serves as a representation of your mastery, skills, and experience.
It has to be authentic and unique. A portfolio needs to be a work of art in itself. Feature only the best examples of your work; there is no need to put all of the projects there. Usually, 4-5 projects are enough. Choose versatile ones to showcase how you apply your skills in different projects.
Step 8. Always Keep Learning
Architecture is one of those fields where you need to constantly grow, challenge yourself, and learn. It is easy to get comfortable with a specific set of projects. But this road will not lead to mastery.
Even if you are in college now, majoring in something different, you may work on your artistic vision and background knowledge. "I'll better ask professionals to write my Nursing essay while I work on my dreams" is a valid approach. Here are some things you can do to work on your vision and gain more knowledge
Travel around and pay attention to architectural sites;

Visit museums and learn about the history of the field;

Read professional literature;

Draw and try making models;

Network and find like-minded individuals;

Join professional groups and communities;

Get inspired by other forms of art.
Do not be afraid of making mistakes; they are inevitable. Work on your skills, and techniques and style will follow.
In Summary
Becoming a renowned Architect is a long road. It takes years of effort to get a license and start practicing. But if you are passionate about it, it is a pleasant path of constant learning and bettering yourself.